The festive season is full of celebrations; from umpteen sweets and traditional delicacies to trying out different makeup and sartorial looks to celebrate in style. But the festive season also means that we're exposed to stress and pollution, not to mention sleepless nights that make our skin look dull and tired once the festivities are over. The festive season is a great time to enjoy, but it isn't always the best for our skin and health. So, if you haven't had the time to take care of your skin before and during the festivities, then now is your chance to detox and give your skin time to breathe.
TRM spoke with Nourish Mantra founder Ritika Jayaswal on how she deep cleanses the face and detoxifies post-festive season. Post Navratri and Diwali, it would be a great idea to return to your usual routine as soon as possible. This entails following your skincare routine to a t and picking up healthy habits like staying hydrated, indulging in nourishing foods and being active again.
When it comes to skincare, Jayaswal has several tips that can be a holy grail if you're looking to revive dull and tired skin.
1. Get a Good Night's Rest
First, she points out, is rest. After staying up most nights to enjoy yourself with friends and family, it's vital that you repair your skin and revive it by sleeping well. Getting at least 8 hours of sleep is essential to achieving plumper and more youthful skin. The skin makes new collagen while you sleep, preventing aging. This is part of the repair process, reducing the likelihood of wrinkles and fine lines.
2. Deep Cleansing
Your skin needs a deep cleanse to clear all the dirt and impurities from the product buildup and pollution that your skin was exposed to during the festivities. They could potentially harm your skin if not removed well. Jayaswal suggests starting with washing your face twice a day to remove the dirt and product buildup. However, she emphasizes, stay away from strong cleansers as they can deplete your skin's natural oils, leaving it dull and dry. A gentle face cleanser is an excellent choice for people with sensitive skin.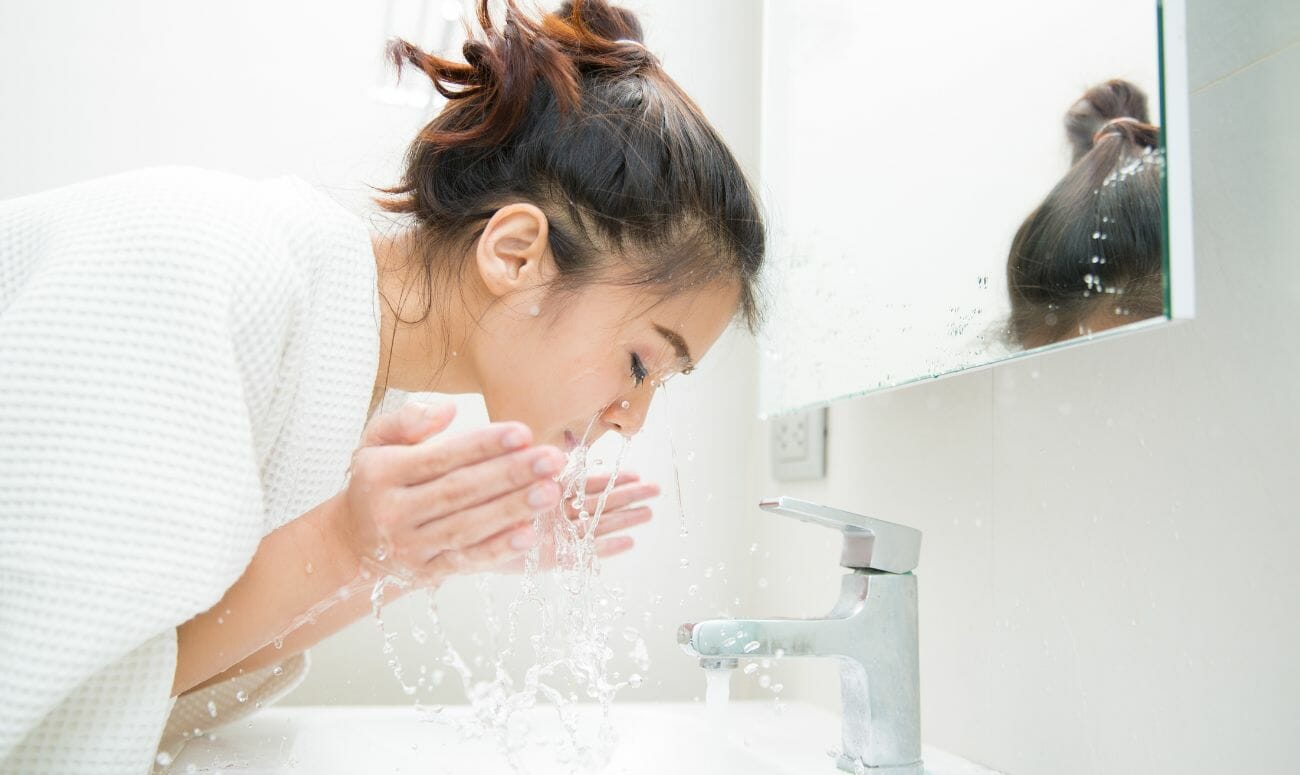 3. Exfoliation
"Exfoliating removes dead skin, grime, and clogged pores, revealing healthy skin beneath. It also allows moisturizers and potions to penetrate deeper into the skin, where they can work their magic and produce better effects. That is why it is critical to exfoliate your face 1-2 times each week," explains Ritika Jayaswal.
4. Hydration
Drinking plenty of water keeps the body hydrated and refreshed while maintaining your skin's elasticity. Studies have shown that people who drink lots of water are less likely to suffer from scars, wrinkles, and soft lines and don't show signs of aging as much as those who don't stay hydrated. "The quickest way to revive a tired-looking face is to hydrate it. Dehydration, even a minor shortfall, can have an effect on your skin, making it appear drab and lifeless. Hydrate your body with water or other non-caffeinated beverages, and your skin will appreciate it".
5. Avoid Hot Water for Cleansing
We understand how therapeutic a hot shower can be but they're not so good for your skin. Hot water can dry out and irritate your skin, damaging the keratin cells located on the outermost layer of your skin – the epidermis. Jayaswal points out, hot water can strip the skin of its natural oils, leaving it dull and tired. Use lukewarm water or give your tired skin a splash of cold water to wake it up.
6. Nourish Yourself
The festive season is full of greasy food and sugar-laden delicacies that may taste great but leave your health unbalanced. Combat the effect of these with balanced foods, especially a diet rich in vegetables and unsaturated fats, and low in dairy and sugar. "Include zinc-rich foods such as whole grains, nuts, chicken, and fish. Zinc is essential for the healthy functioning of oil glands, and enough amounts in the diet are necessary to restore skin damage," suggests Jayaswal.
Skincare Essentials You'll Always Find in Ritika's Travel Bag:
Sunscreen
Face Mist
Lip Balm
Moisturizer
As we transition to colder weather, Jayaswal leaves us with one last tip before we call it a day. "To ensure that your skin is at its best, use a hydrating moisturizer to nourish it and facial serums to create a protective barrier on your face". And ladies, don't forget to follow up with sunscreen!
About Ritika Jayaswal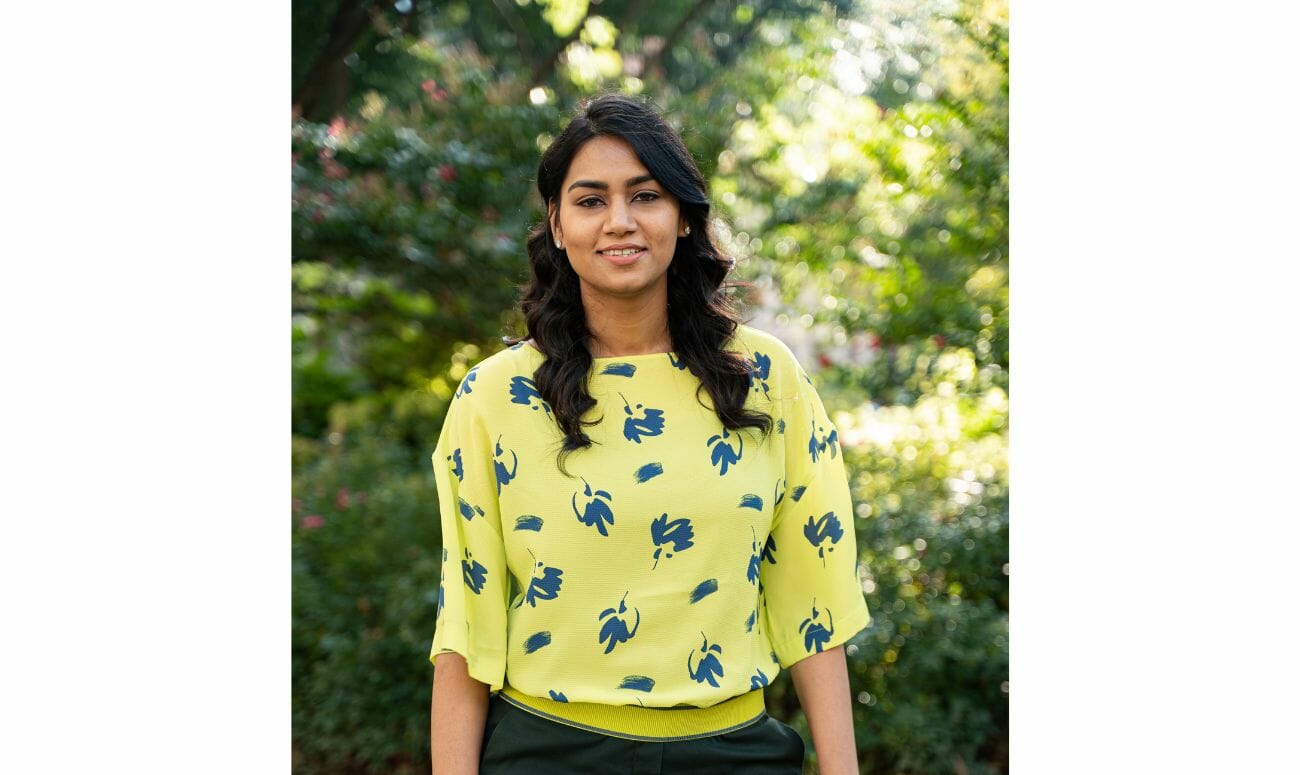 Ritika Jayaswal, Founder & CEO of beauty brand Nourish Mantra
Fueled by curiosity, self-introspection and love for wellness, Ritika Jayaswal founded Nourish Mantra in 2019. She is born and brought up in a simple town in Central India in an industrial family. Her grandfather Shri Basant Lall Shaw Jayaswal is one of the key players in the industrial revolution in India and Ritika has always been influenced by his trajectory immensely. This is what evoked her love for consumer behaviour at a very nascent stage.
After completing her education at Parsons School of Design in New York, Ritika delved into the fashion and beauty industry there. Over time the fast-paced life of New York took a toll on her and she started looking for ways to combat the quick shrill of everyday life, she needed stillness. Trading back to her roots and the Indian way of healing, she started practising Vipassana – a virtuous process that trains the mind to practice zero interaction with any soul. The practice is usually continued for a few days and it involves complete silence and solitude, giving the mind a clear path to envision creatively.
Read More: Your Guide to the Best Ethical & Mindful Thrift Stores in India
Like & Follow ThinkRight.me on Facebook, Instagram, Twitter, Pinterest and Telegram to stay connected.