Tokyo 2020 has been a rollercoaster for everyone. People who watched the games, and even the ones who participated, both had an abundance of feelings. Feelings they had never encountered before because of the ongoing pandemic. Yet, the athletes came out and gave their heart and soul to prove their mettle.
Here are a few events that made us feel happy and heartfelt at the same time.
Indian Javelin Thrower Is Pakistani Competitors Idol
While the two countries are in a tough position today, love is never lost between the people. India's Neeraj Chopra and Pakistan's Arshad Nadeem have both qualified for the Javelin Men's Finals. Arshad's bio on the Olympics website says that his hero is Neeraj Chopra, who he will be competing against him in the finals. After all love triumphs all!
Diving Champion Knits In Order To Destress
Olympic Gold medalist Tom Daley was spotted knitting a sweater at the Olympics, Tokyo. The 27-year-old took up knitting and crochet last March to get himself through the coronavirus lockdown, creating a profile on Instagram to share his creations with fans. "The one thing that has kept me sane throughout this whole process is my love for knitting and crochet and all things stitching," he wrote on Instagram.⁠ If competitive diving doesn't work out for him, he knows what will!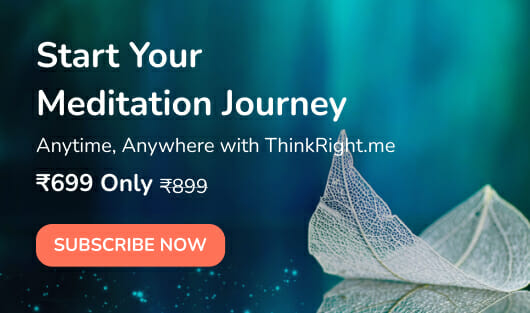 British Runner Refuses To Take Wheelchair: Here's Why
Katarina Johnson-Thompson said no to be taken off from the race on a wheelchair after a calf injury. She decided to run and finish the race. She barely competed in 2021, after a serious Achilles issue last year but decided to compete in the 200 metres anyway. "I started the year in a wheelchair and I was not willing to end my Olympic campaign the same way," she wrote on her social media. A true fighter and hats off to her grit!
Badminton Gold Winner Swaps Shirt With Opponent: Tradition from 2016
Denmark's Viktor Axelsen beat defending champion Chen Long to win the men's singles badminton final. "I respect Chen Long a lot," Axelsen said. "He came over to my side of the court and told me I deserved it and that my performance here has been great. I asked him if we could change shirts, and we did." Afterwards, the competitors hugged warmly and even exchanged their shirts. Cheers to the sportsmanship!
Swimmer Gave His Gold Medal To Teammate He Replaced
After Team USA won the gold in the men's 4×100 freestyle relay, Caeleb Dressel tossed over his medal to Brooks Curry who was in the stands. Curry had swum in the prelims in place of Dressel and helped get the team into the finals.
Dressel replaced Curry in the final and, in a show of overwhelming team spirit, gave his gold medal to Curry after the win.
Curry will also get his own medal as per rules.
Two Rivals and Friends Chose To Share Their Gold Medal in High Jump
Qatar's Mutaz Essa and Italy's Gianmarco Tamberi decided to share their gold medal instead of going for a tie-breaking jump. Both athletes were tied after completing a jump of 2.37 meters (7 feet, 9¼ inches) but failing to complete the 2.39 meters jump in three attempts each.
They could settle it with a jump-off or share the gold.
After discussing the rules with the Olympic official, both of them agreed and decided to share the gold. This is going to be one of the most memorable moments in the Olympics.
Two Rivals Tripped and Fell, Finish The Race Together
Runners Isaiah Jewett of the US and Nijel Amos of Botswana fell during the 800-meter race, they helped each other up, put their arms around each other, and finished the race together. "Regardless of how mad you are, you have to be a hero at the end of the day," Jewett said. "Because that's what heroes do: They show their humanity through who they are and show they're good people."
Defending Olympic Champion World Record Holder Said She Was Proud Of The Girl Who Beat Her
Team USA's Lilly King, who is now a four-time Olympic medalist, was expected to win the women's 100-meter breaststroke and defend her gold medal. In an unexpected twist, she lost to her 17-year-old teammate, Lydia Jacob who is also the first Alaskan to compete in the Games. Despite her loss, she said, "We love to keep that gold in the USA family, so this kid just had the swim of her life and I am so proud to be her teammate."
Sports inculcate something in you that no institution, family or friendship can. A quality that eventually emanates from you, something called Sportsmanship. Cheers and congratulations to all the participants and winners!
Read more: 10 Quotes That Will Inspire You Today And Everyday
Like & Follow ThinkRight.me on Facebook, Instagram, Twitter, and Telegram to stay connected