Learning how to deal with a new reality post the Covid-19 pandemic has been a daunting task for all of us. This guided meditation with Nejra offers a space of kindness and compassion to escape to, especially when things are difficult.
In times of negativity, feelings of stress, anxiety and loneliness tend to creep in. Losing motivation, a lack of energy, vitality and an overall depletion of physical and mental health can be observed. While, learning how to navigate through these feelings is imperative, keep in mind that you are not alone. The key is to set a tone of kindness and compassion towards yourself. Remember, that the only thing in your control is to decide how you respond to situations and choose to interpret their meaning.
What does Grounding refer to?
Grounding is a spiritual term that refers to centring your soul, body, and connecting with the Earth. Strengthening these connections can make you feel safe and in touch with nature. Feeling a lot of fear and anxiety in your day-to-day life can give you a feeling of ungroundedness. In situations like this, going back to your truest experience, unmediated by thoughts can reconnect you to your body. Staying true to who you are and living in the moment can do wonders.
This very simple meditation will bring you back in touch with your senses using mindfulness and awareness. It replenishes your energy; makes you feel centred and grounded. Using the power of affirmations, Nejra instils a sense of calm and protection, feeling protected against the world.
Benefits of this Grounding Meditation
The benefits include stress reduction, emotional clarity, mindfulness, and improved health. It prevents the mind from wandering and getting overwhelmed with emotions and helps you be calm in a stressful situation. This meditation technique helps distance the mind from any negative emotions in your reality, pull away from unwanted memories and refocus on the positive.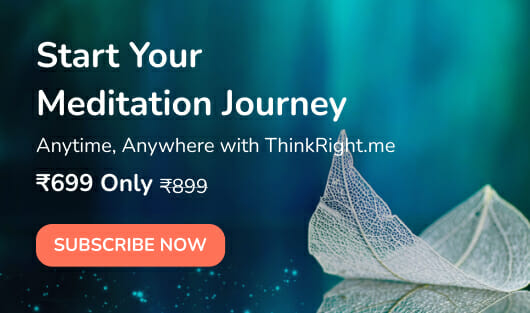 Head to the ThinkRight.me for the full guided meditation by Nejra Brkn that will make you feel more grounded and connected with yourself and your surroundings.
Read more: 5 Commandments To Abide By This Year
Like & Follow ThinkRight.me on Facebook, Instagram, Twitter, and Telegram to stay connected