If you are vegetarian and planning a trip to Bangkok, it may seem like you'll need to compromise when it comes to food. But what if we said that the truth is far from it. Here are some places that have a wide menu of 100 percent vegetarian dishes that promise to tickle your taste-buds.
May Veggie Home
This lively restaurant located near the busy Asok skytrain station offers 100 percent vegan cuisine. Since their opening in 2011, May Veggie Home is known for their homelike food made with fresh ingredients. From local delicacies to popular continental dishes, they serve a vegan version of everything. Order the stuffed avocado salad or the salad bowl for something healthy but if you want a taste of the local fare then we recommend ordering their vegan Penang Curry with tofu or Ma-Muang fried vegetarian fish served with sweet and sour mango salad. For those with a sweet tooth, there are vegan cakes and ice-creams to choose from.
For more information: May Veggie Home
Price range: ₹280 – ₹515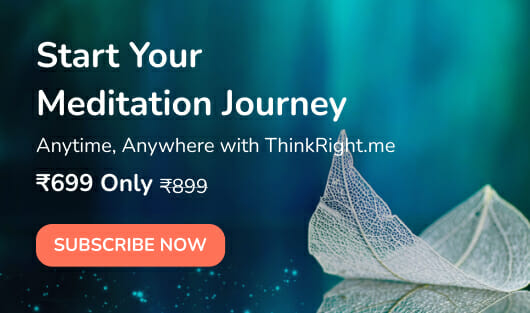 Ethos
Located near Khaosna Road, this lovely café serves a wide variety of vegetarian dishes. Famous for their veggie burger and giant shakes made using natural coconut sugar, Ethos attracts locals and tourists alike. The café serves an expansive mix of cuisines; you will find Thai, Continental, Middle-Eastern and even Indian food here. But if you want to try something special, then we suggest trying Tempeh, a probiotic superfood known for its highest bio-availability of soy protein. Ethos makes seven flavours of Tempeh in-house that go well will the home-fermented kombucha tea. For something more regular, order their veggie lasagna or falafel hummus and if you start craving Indian food, then go for the combo of aloo gobi with dal and rice. Do keep in mind that they are the only restaurant that serves 100 percent certified organic rice in Khaosan area. So, sit back and order yourself a meal that you will remember for a long time to come.
For more information: Ethos
Price range: ₹142 – ₹355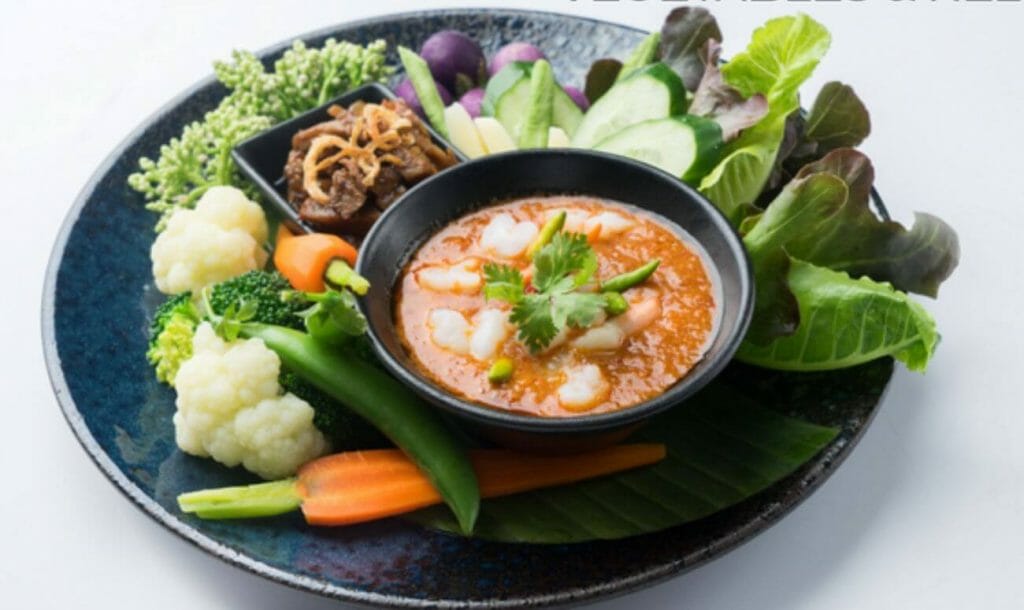 Patara
For an authentic Thai food experience, head straight to the fine-dining restaurant Patara. Named after its gracious owner, Patara was launched in 1990 and has been one of the top restaurants in Bangkok with branches across the globe. Even though the restaurant is not entirely vegetarian, they offer a huge spread for non-meat eaters. Even though their set lunches are the hottest selling item on the menu, we suggest that you take your time and order ala carte. Choose from fried rice with Chinese kale, curried tofu, green mango salad, galangal coconut soup to get a taste of the local fare. There is good news for those who like to end their meal with something sweet as they offer a vast variety of desserts. For a mix of international with a hint of local, we recommend Thai scented creme brûlée that comes with a side of passion fruit ice-cream. For something more traditional, order the caramelised bananas with coconut sauce or the all-time favourite red water chestnuts in chilled coconut milk. Bon appetite!
For more information: Patara
Price range: ₹435 – ₹1,150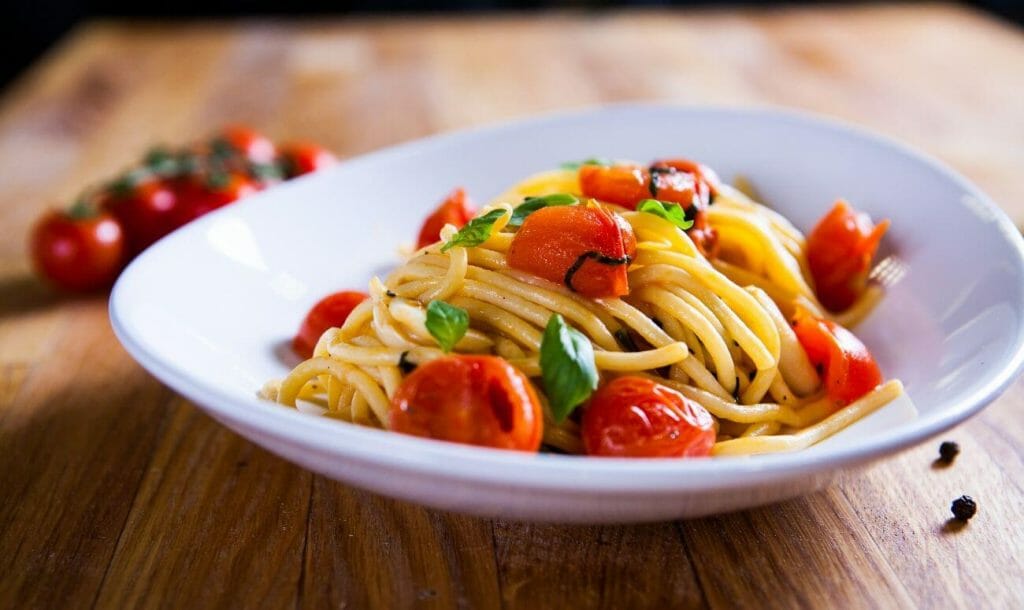 Bonita Café and Social Club
Started by two marathon loving friends in 2015, this quaint café is located on a quiet side road on Pan Street. Extremely welcoming with its retro interiors and homely ambiance, you will always find health food fans ordering the vegan fare at this small cafe. A delightful place for vegans with a choice of pastas, pizzas, salads and sandwiches. We highly recommend trying their all-day breakfast and the teriyaki burger platter made with tofu and onion served with a salad and potato pancake. While the dessert and small plates are a great accompaniment, don't forget to order from their huge collections of plant-based drinks. A drink called "Yellow" (not the Coldplay song) is one of the favourites. Made with oatmeal, apple, cinnamon, banana, soy milk, and soy protein, this is a meal in a glass. Go ahead and order as you please at this lovely café on a mission to inspire people to live a healthy life.
For more information: Bonita Café and Social Club
Price range: ₹355 – ₹1,070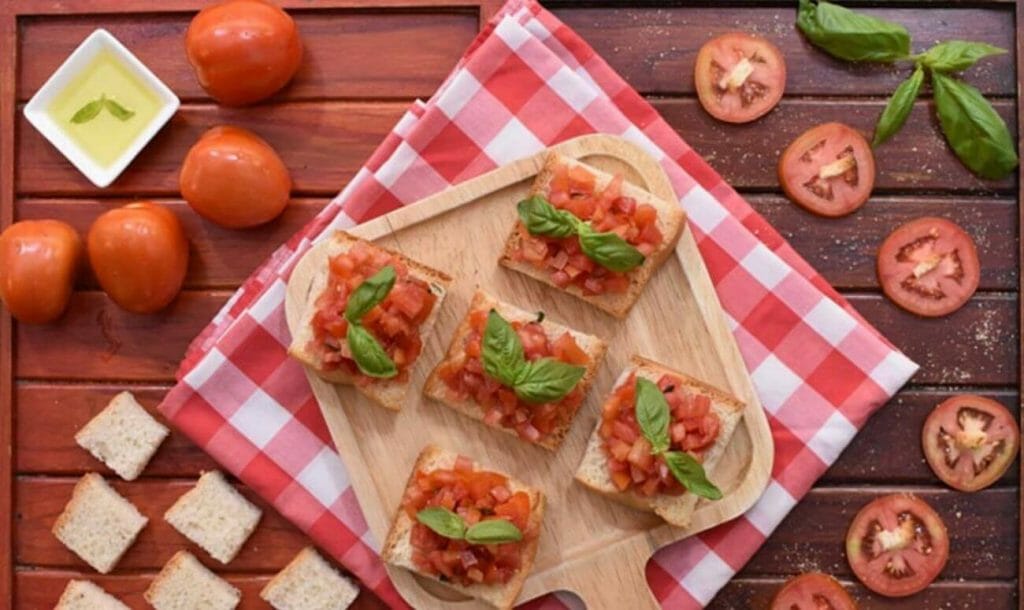 Govinda Vegetarian Restaurant & Gluten Free Pizzeria
Famous for making their own vegan cheese and gluten bread, Govinda has been on the top 10 best vegetarian restaurants in Asia list for many years. Located on Sukhumvit Road, this restaurant, established in 1997 is popular for its vegetarian Italian cuisine, offering homemade lasagnas and pizzas made from scratch. Their large menu consists of dishes made from fresh and finest ingredients. Choose from a range of homemade pastas or have antipasto misto (an assorted hot and cold Italian speciality). If you want to have something light, the Asparagus soup with truffle sauce is a hot favourite. You can also choose from their selection of fresh salads.
For more information: Govinda Vegetarian Restaurant & Gluten Free Pizzeria
Price range: ₹200 – ₹765
These are our top five vegetarian restaurants in Bangkok that offer wide variety of dishes. But there are other places in Bangkok such as Khaosan Road, The Salad Bar at the Gourmet Supermarket of Siam Paragon, The Gourmet Food Court at the Central Embassy mall that offer great veggie affair. Besides, if you are travelling here during September or October, do look up the Bangkok Vegetarian Festival, locally known as Tesagan Gin Jay that takes place during these months. For nine days people in the country practice vegetarianism (in fact they are vegan). This festival is a celebration of all things pure and is looked upon as a cleansing process. So, you even have a variety of dishes without onion and garlic at this festival.
Read More: 5 Homegrown Fragrance Brands To Look Out For
Like & Follow ThinkRight.me on Facebook and Instagram to stay connected.