Growing up in the Tiruttani village of Tamil Nadu, to S Parthiban and VM Akashvaran, the 9th class innovators, road crashes were not unheard of. Going out in the dark could many a time prove to be fatal, as the streets were dingy and the roads were accident prone. This does not come as a surprise as Tamil Nadu is known to have the maximum number of road crash injuries in India! And that pretty much explains why street lights are important.
Innovation can change lives. And one for safety can go a long way in contributing to the development of a nation! Fueled by this belief and determined to 'light up' the name, future, and pathway of their poorly lit village, recently, two Higher Secondary School students designed E-slippers with a cause!
Why street lights are important?
Street lights, a basic for most big cities, was still a luxury in the Tiruttani village and the lack of them responsible for some ghastly accidents. Deeply considering the pitfalls of a dark countryside, these young minds, got down to work, determined to prevent accidents on their unlit and dangerous village roads.
With unwavering determination and much research, these boys developed a pair of slippers. But these are not your ordinary pair of slippers, they come with more power! These E-Slippers are designed to help one spot a person walking on the road and slow down the vehicle to prevent a collision, thereby keeping the wearer safe. Not just that, this wonderful innovation can also be used to charge mobile phones while walking, keeping the wearer connected incase the need arises.
Recently the world got to witness this path-breaking invention at the South Indian States Science Fair 2019. Upon being interviewed, VM Akashvaran shared that they used piezo crystal plates below the slipper, connected to an electronic circuit. While walking in these slippers, the plates get compressed and generate an electromagnetic force, which in turn produces electricity and lights up the slippers.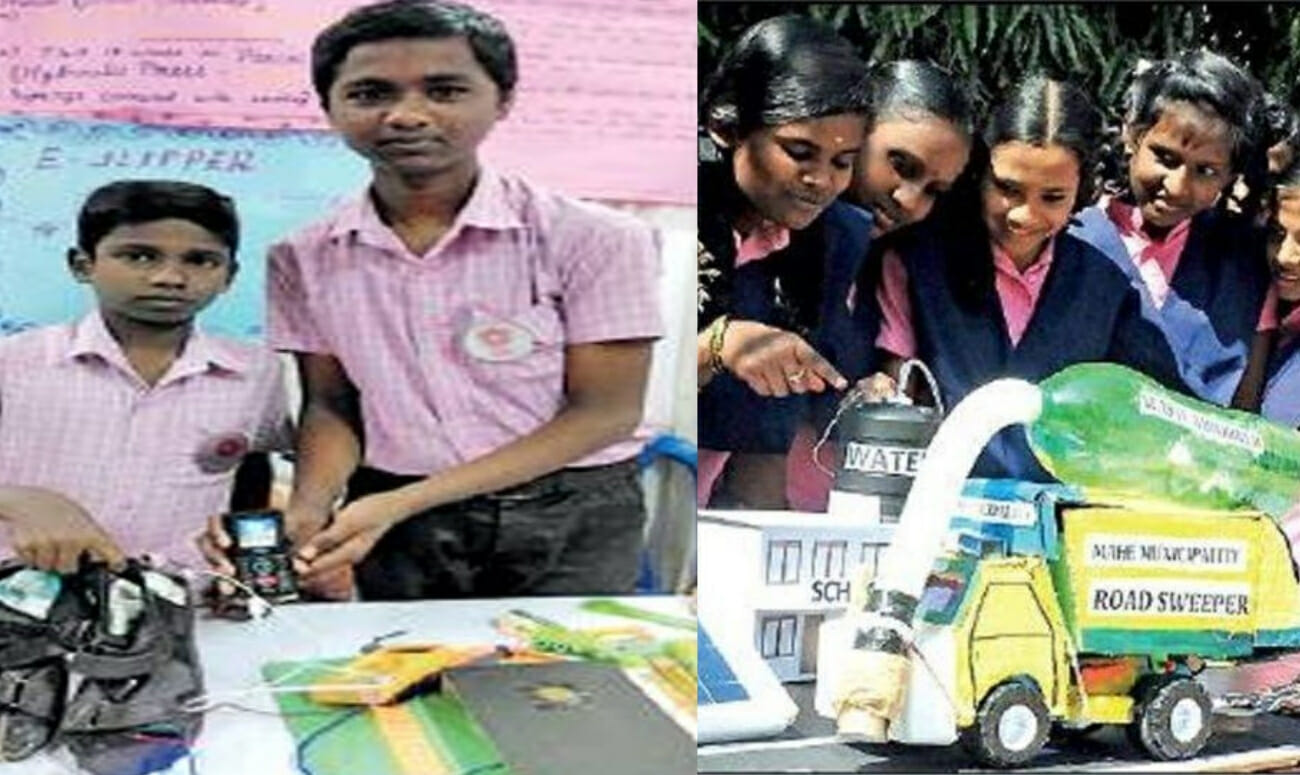 Yet another innovation, of similar magnitude, happened at the hands of Pranathi PB, a class 10th student of Sarada Vidyaniketan Government Aided High School, Puducherry.
Again stressing on road accidents, this young innovator developed a smart helmet, complete with an alcohol sensor and a smart key. A first of its sort, this special safety gear is aimed at bringing down road accidents caused due to drunk driving, along with saving petrol.
This helmet works by being synced with a vehicle, allowing it to start only after the rider wears it. If the rider is drunk, the vehicle does not start and in addition, the smart key checks the wastage of fuel at traffic signals.
Definitely a result of futuristic teaching and learning techniques being used at schools, such innovations not only address grave issues but also bring in a fresh perspective thanks to these young geniuses!
READ MORE: TO DREAM AND CONQUER: THE QUEST OF THE MOUNTAIN LADY
Like & Follow ThinkRight.me on Facebook and Instagram to stay connected.