The slightest negligence can cost us a lot in these difficult times. Surely, we are doing our best to boost our immunity and sanitize the things around us. While you continue to sip on your immunity-boosting 'kadhas', leave the hassle of sanitizing your surroundings on this Alco-Sterile CPD spray.

It is the only tested and validated product available in India, and listed by the on the Government e-Marketplace, that provides continuous protection against COVID-19 and many other illnesses that can be transmitted through surface contact. It is also tested & certified by British, European, American & Indian Labs.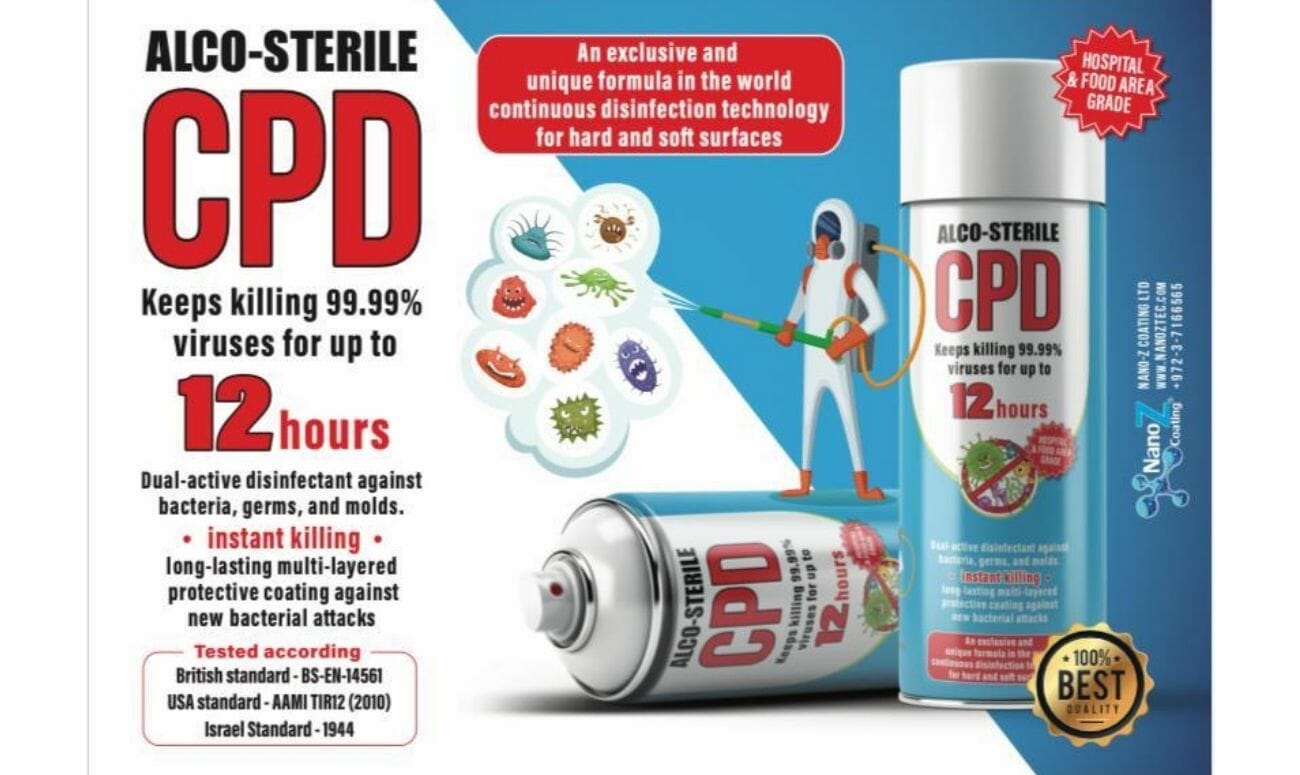 It is not just another sanitizer or disinfectant. It's based on nano-technology that coats the product and provides 12-hour protection against transfer of germs. It works on surfaces like metal, plastic, wood and even fabrics.
It does not have to be re-applied every 30-60 minutes (especially in places that are open to the public like offices, grocery stores, etc.) And it is the only product where even if an infected person touches a surface it doesn't infect another person who touches the same surface.

Where can you apply the CPD spray?
At Home
Main doorknob and elevator keypads
Home delivery packages
Courier boxes and bags
Car door handles
Kids bikes and outdoor play equipment
All mobile phones
Outside Home / At Work
All doorknobs and elevator keypads
Frequently touched handrails & escalator handrail
Workstations – phone, desk, computer
Gym equipment
Switch panels
Washroom area
Food court billing cards & tables touched by multiple people
Check out their website, for more information and price details and order queries.

Stay Sanitized, Stay Safe!
Read more: How To Save And Better Manage Your Finances Amid This Pandemic?
Like & Follow ThinkRight.me on Facebook, Instagram, and Telegram to stay connected.