Buckwheat or kuttu is a healthy fruit seed that is cultivated in Asian countries. Though the name suggests some connection with wheat, it is actually not even a grain. However, it can be used as a substitute for wheat or rice in some recipes. Buckwheat can be used whole or in the form of flour. It is a rich source of protein, vitamin B and magnesium. It is commonly consumed during fasting because it keeps you feeling full for a longer time due to its high fibre content.
Buckwheat Dhokla
Ingredients:
1 cup buckwheat
¼ cup curd
1 tablespoon ginger chilli paste
Salt
Method:
Wash the buckwheat and drain off the excess water. Add curd and mix well. Let the mixture rest for 4-5 hours. Add the remaining ingredients and mix well. Pour the batter into a greased tray and steam it for 15 minutes over medium heat. Cut into pieces and serve warm.
The same recipe can be made without fermentation by using buckwheat flour and sour curd.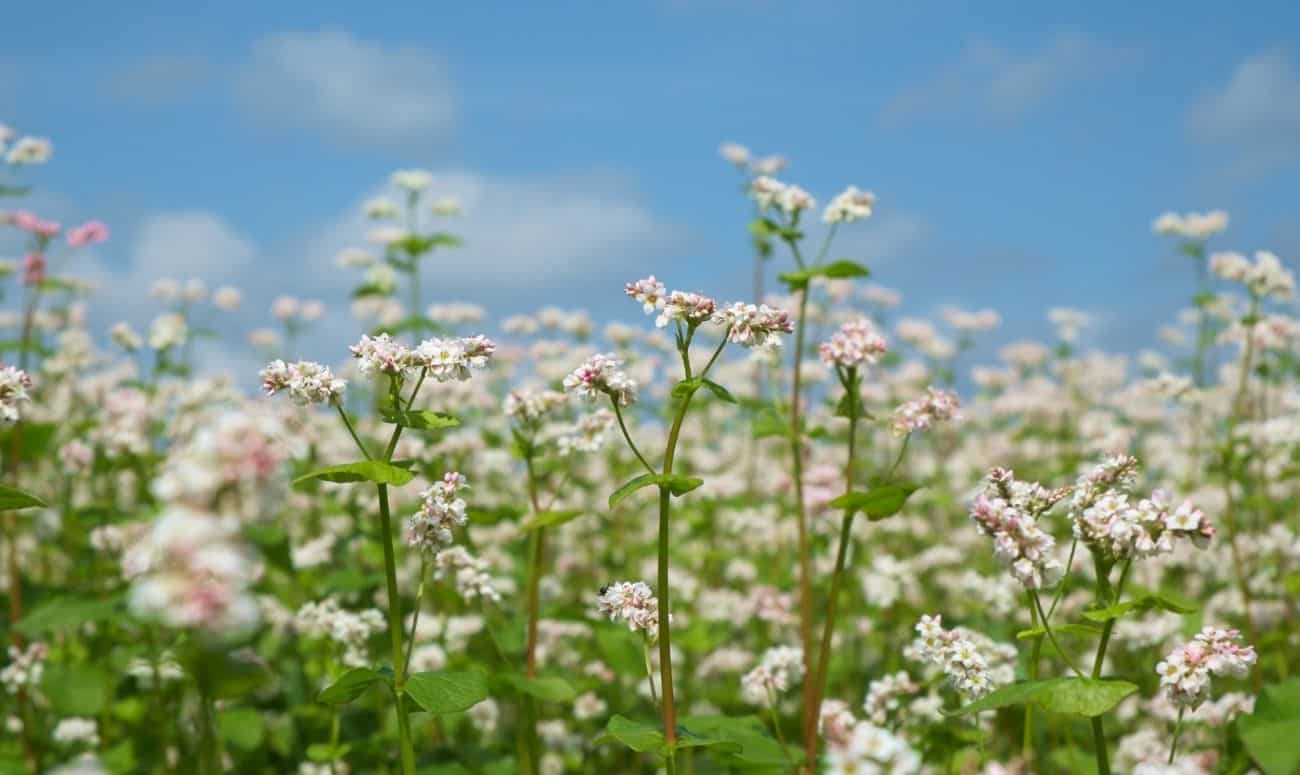 Buckwheat Dosa
Ingredients:
3 cups buckwheat flour
3 tablespoons urad dal, powdered
2 tablespoons rice flour
5 green chillies, chopped
2 tablespoons oil
½ teaspoon mustard seeds
Salt
Method:
Combine the buckwheat flour, urad dal powder, rice flour, green chillies and salt to taste in a mixing bowl. Heat the oil in a small pan and add the mustard seeds. When they start to splutter, pour the tempering over the flour mixture. Mix well. Add water little at a time to make a lump free batter. Heat a griddle and pour a ladle full of batter on it. Spread it evenly and drizzle oil over it. Cook on both sides over medium heat until golden in colour. Serve warm with coconut or tomato chutney.
Buckwheat pakora
Ingredients:
1 cup buckwheat flour
1 cup water chestnut (singhada) flour
2 potatoes, boiled and mashed
4 green chillies, finely chopped
1 teaspoon grated ginger
2 tablespoons chopped coriander leaves
Salt
Method:
Combine all the ingredients in a mixing bowl. Add water to make a batter of bhajiya consistency. Heat oil in a frying pan over medium heat. Drop lime sized portions of the batter into the hot oil. Fry on both sides until evenly cooked and golden in colour. Drain excess oil on absorbent paper. Serve pakoras hot with curd or chutney.
Buckwheat khichdi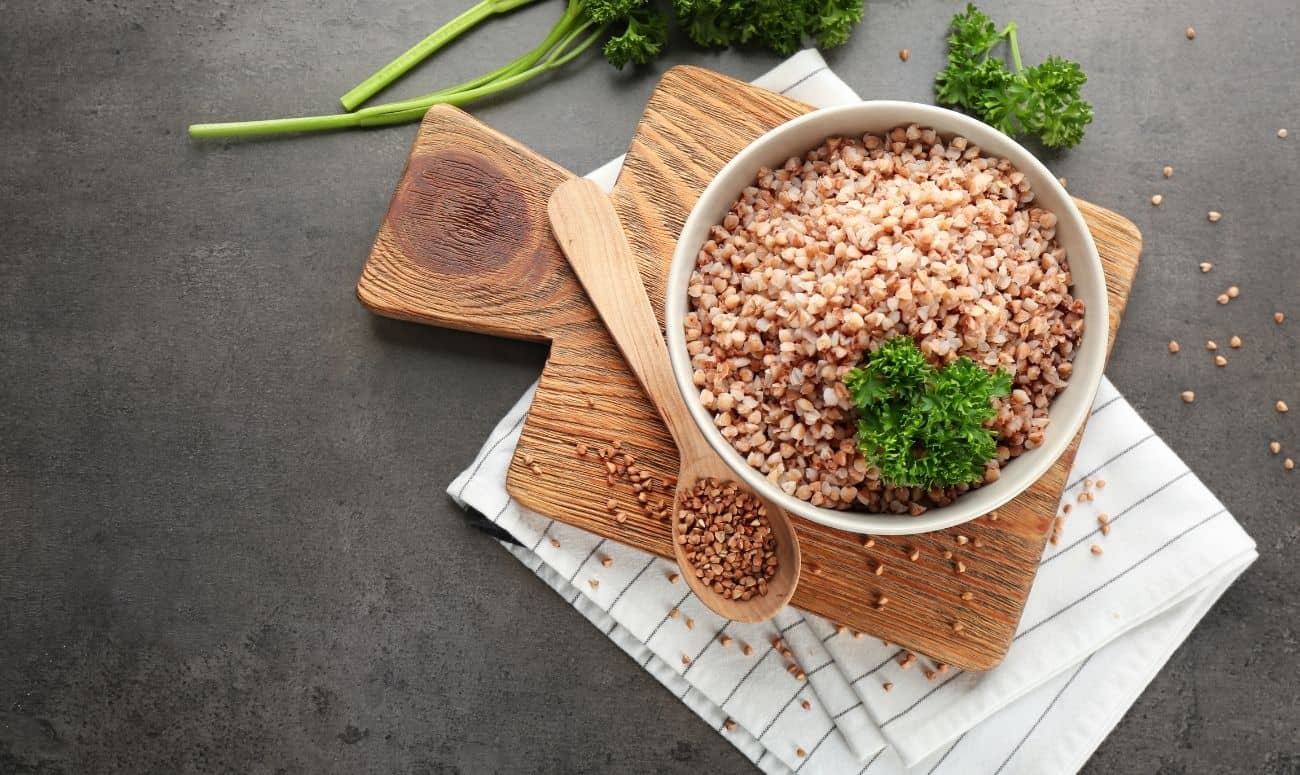 Ingredients:
1 cup buckwheat
½ cup yellow moong dal
1 tablespoon oil
4-6 whole black peppercorns
2-3 cloves
½ teaspoon cumin seeds
¼ teaspoon asafoetida
2 green chillies, slit
1 cup chopped mixed vegetables (beans, carrots, green peas)
¼ teaspoon turmeric powder
Salt
Method:
Rinse and soak the buckwheat and moong dal for 2 hours. Drain the excess water. Heat oil in a pressure cooker. Add peppercorns, cloves and cumin seeds. Once the spices begin to crackle, add asafoetida and green chillies. Sauté for 1-2 minutes. Add the buckwheat, moong dal, vegetables, turmeric powder and salt to taste. Add 4 cups of water and give the mixture a good stir. Pressure cook the khichdi for 3 whistles. Serve warm with curd or kadhi.

Buckwheat stuffed paratha
Ingredients:
2 cups buckwheat flour
1 potato, boiled and mashed
1 teaspoon ajwain seeds
1 tablespoon chopped green chillies
1 teaspoon ghee
Salt to taste
Method:
Combine all the ingredients in a mixing bowl. Add lukewarm water to make a soft dough. Cover the dough with a wet towel and let it rest for 15 minutes. Divide the dough into lemon sized portions. Take a plastic sheet and dust it with some flour. Place one portion of the dough on it and place another plastic sheet on it. Gently press the dough and flatten it into a disc. Heat a griddle and gently place the paratha on the tawa. Roast on both sides using ghee until golden brown. Repeat with the remaining dough. Serve parathas warm with curd.
Dr. Deepali Kampani is a digital content specialist who weaves health and food through her pen.
Read more: 5 Big Ideas That We Absolutely Love From Seth Godin's Whatcha Gonna Do With That Duck?
Like & Follow ThinkRight.me on Facebook, Instagram, and Telegram to stay connected.