Do you ever feel like your mind is one big, incredibly cluttered box? Are you always struggling to keep it updated? If you want to declutter your mind, it's important to take charge of your thoughts and emotions. The best part? You can actually learn to declutter and make it a part of your daily routine by practicing mindfulness.
Our new master Shivali Bhammer will guide you on your journey, exclusively on our app. In this powerful 7-day journey Shivali Bhammer will guide you to realign your thoughts and emotions with the power of manifestation and visualisation.
Shivali is a London-based motivational speaker, singer, and writer. She established herself as the youngest devotional singer at the age of 22, after giving up a career in equity trading. Today, she is all set to become one of the youngest Indian female motivational speakers. Her eloquent talks are inspirational with the ability to instil a sense of purpose in the audience.
Shivali has a degree in Economics and Philosophy. She was the youngest and only artist to ever be signed by Sony Music BMG for bhajans. Her devotional albums, The Bhajan Project and Urban Temple reached the top position on the iTunes' world chart. Shivali was nominated for two Global Indian Music Awards at the age of 23 and was listed as the Top 25 under 25 South Asian Artists in England. An accomplished performer, Shivali has given several public and private concerts. She also holds a diploma in acting, Kathak and ballet. As a writer she has been published in newspapers like The Financial Times, The Orange County Register, Science & Spirituality, Spirituality & Health, Spiritual Directors International, etc., on topics of philosophy and faith. She is also an award-winning playwright and has done documentaries and recordings for BBC Television, BBC Radio, and other radio channels in both India and U.S.A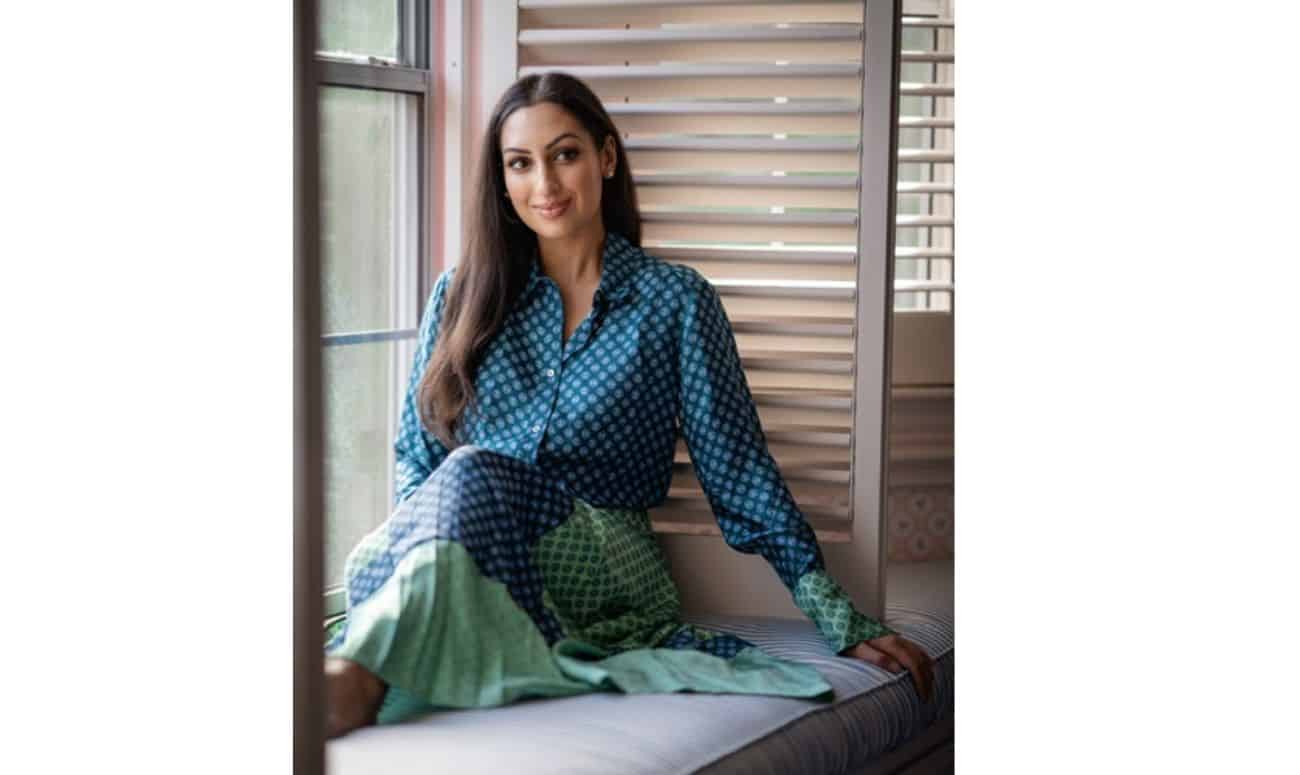 Here are 5 reasons why you must follow this journey by Shivali Bhammer.
Effective visualisation techniques
Shivali has included a simple yet effective visualisation meditation technique in this journey. This technique will help you to adapt to the habit of decluttering your mind. Visualisation is proven to stimulate the process of forming a natural habit. So, with this journey, you'll be able to make decluttering a natural habit.
Power of manifestation
Want to attract abundant peace and joy? Then these meditations are just for you. All of us know that affirmations and manifestations can work wonders. Through this journey, Shivali introduces you to the power of manifestations with relaxing mindfulness activities.
Create your safe space
A safe space need not be a physical place, it can be a relaxing and calming state of mind that you withdraw into whenever you want. During this journey, Shivali will guide you to create your own safe space. A space that you can retreat into for recharging and rejuvenating yourself.
Reshape and realign your thoughts
Our thoughts create our reality. To manifest the life that you love it's important to be in charge of your thoughts. The best way to be in control of your thoughts is by following mindfulness practices. In this journey Shivali gives your practical mindfulness tips to help you realign.
Regain your sense of peace and authority
Our mind has the tendency and life of its own. You can regain your control by understanding your inner self and practicing mindfulness daily. During these seven days, Shivali will share simple yet effective techniques to help you become more peaceful and joyful.
The Power Of Visualisation: A 7-Day Journey with Shivali Bhammer is now live on our app ThinkRight.me, explore it now!
Read more: Did You Know That Muladhara Chakra Is The Center Of Your Security And Desires?
Like & Follow ThinkRight.me on Facebook, Instagram, Twitter and Telegram to stay connected.