Do you ever feel that you don't know yourself? That due to the various roles that you play in your life you have lost sight of who you truly are? Do you question your self-worth due to one bad thing that might have happened to you? And then you feel so guilty that you're unable to forgive yourself. Then you are not alone, we all go through this. The best part? You can actually learn to love and accept yourself despite all this by making mindfulness and meditation journey a daily practice.  
Our new master Trisha MS will guide you on your journey, exclusively on our app. On this powerful 10-day meditation journey Trisha will guide you to reconnect with yourself and enhance self-love with the power of manifestation and visualisation.
A specialist in therapeutic yoga and meditation, Trisha has been teaching yoga for the past 16 years. She conducts stress release workshops for leading corporates, enhancing their personal and professional potential. She was featured as the face of the Times of India's Yoga series, and has released 4 Yoga albums. With the help of yoga therapy, healing and neuroplasticity, Trisha has changed and continues to change the lives of many.
Here are 5 reasons why you must follow this special journey by Trisha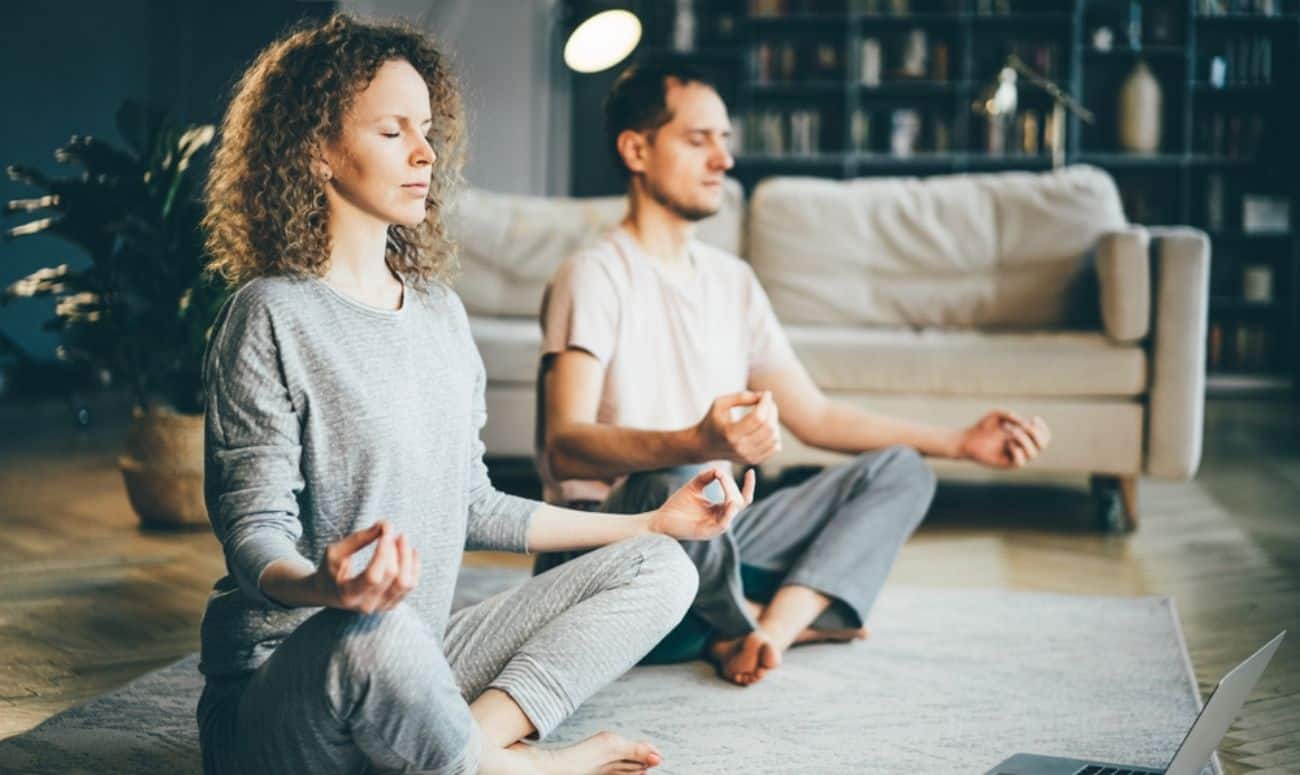 Get to know yourself better
On this 10-day journey of mindfulness, Trisha guides you to look within yourself to find yourself. She uses easy to follow guided meditation and visulisation techniques. Following this journey will help you understand and accept yourself physically, mentally, emotionally, and spiritually.
Healing your inner child
The process of knowing and accepting yourself starts by letting your inner child out. And for doing that you first need to dive deep and heal yourself to accept yourself. In this meditation journey Trisha will lead you on this path of self-healing.
Accepting your weaknesses
True healing can only happen when you learn to accept your weaknesses. But accepting your weaknesses is not the end, you also need to improve them. That's where this meditation journey will help you. It will help you to mindfully recognise, accept, and improve your weaknesses.
Stop being self-destructive
Improvement on any front can only happen when you let go of things that no longer serve you. Getting rid of all those self-limiting beliefs, sabotaging thoughts and negative emotions is the only way to move forward. But being mindful of all of this in our day-to-day lives can be difficult. That's where these relaxing guided meditations by Trisha will help you stay focused on the positive and on improving yourself.
Empower yourself
After going through the cleansing process, you become more connected to your authentic self. By prioritising your physical, mental, emotional, and spiritual wellbeing you empower yourself to create and live the life that you love and deserve.
This 10-day mindfulness meditation journey for self-love with Trisha MS is now live on our app ThinkRight.me, explore it now! 
Read more: COVID Warriors Receive Role Model Dolls In Their Honour
Like & Follow ThinkRight.me on Facebook, Instagram, Twitter, and Telegram to stay connected