Give yourself the best of everything in 2021. Start off by trying out these new organic wellness and beauty products that we are absolutely loving. Here are 10 new products for a new you this year.
Tea Tree In-Control Hydrator – The Body Shop
Having trouble with oily and blemished skin? The Body Shop's Tea Tree In-Control Hydrator is just the right thing. Unmoisturised skin tends to produce more oil. With this new hydrator made with natural salicylic acid give your skin proper and balanced hydration that it requires.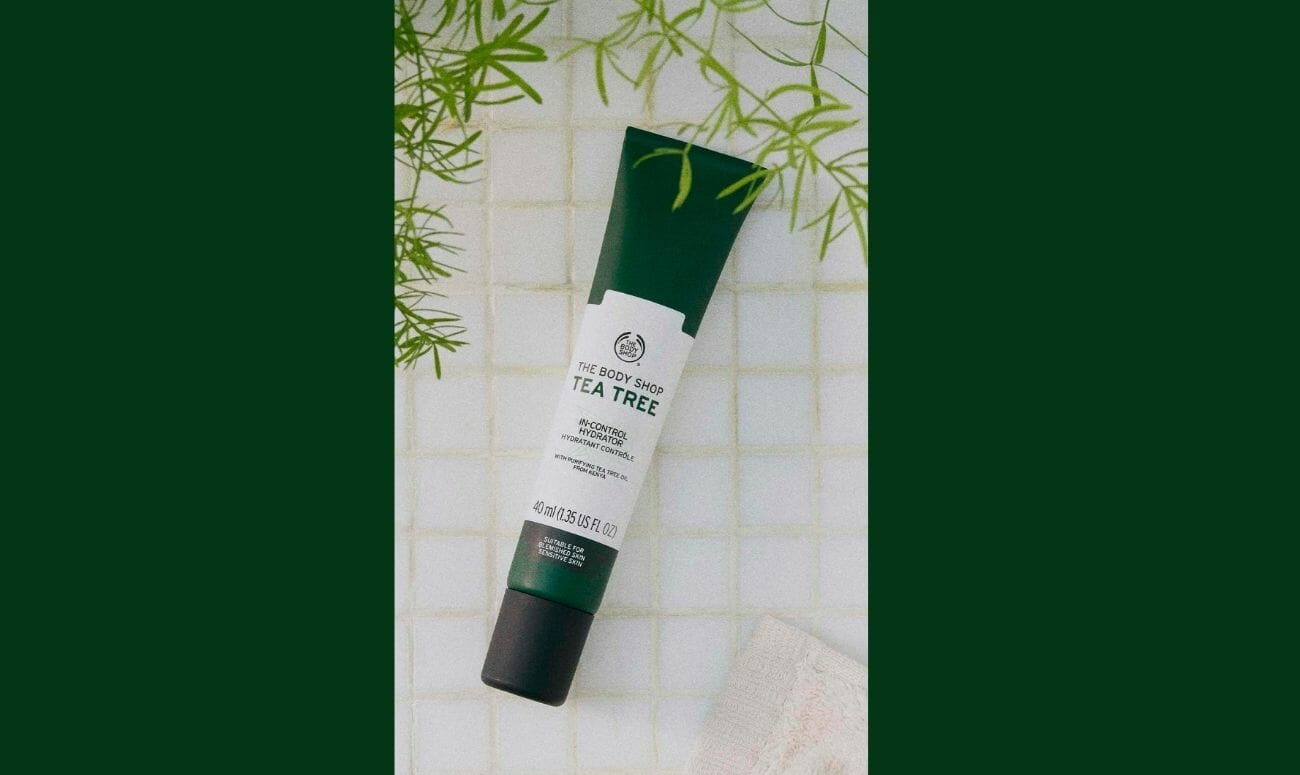 Available at: The Body Shop  
Price: ₹990
Pahadi Rose Face Mist – Junaili
It is made with the unparalleled qualities of essential oils procured from the 'damask' rose grown in the Kumaon and Garhwal regions. The astringent and antiseptic properties of the mist not only treat acne but also skin redness and scars.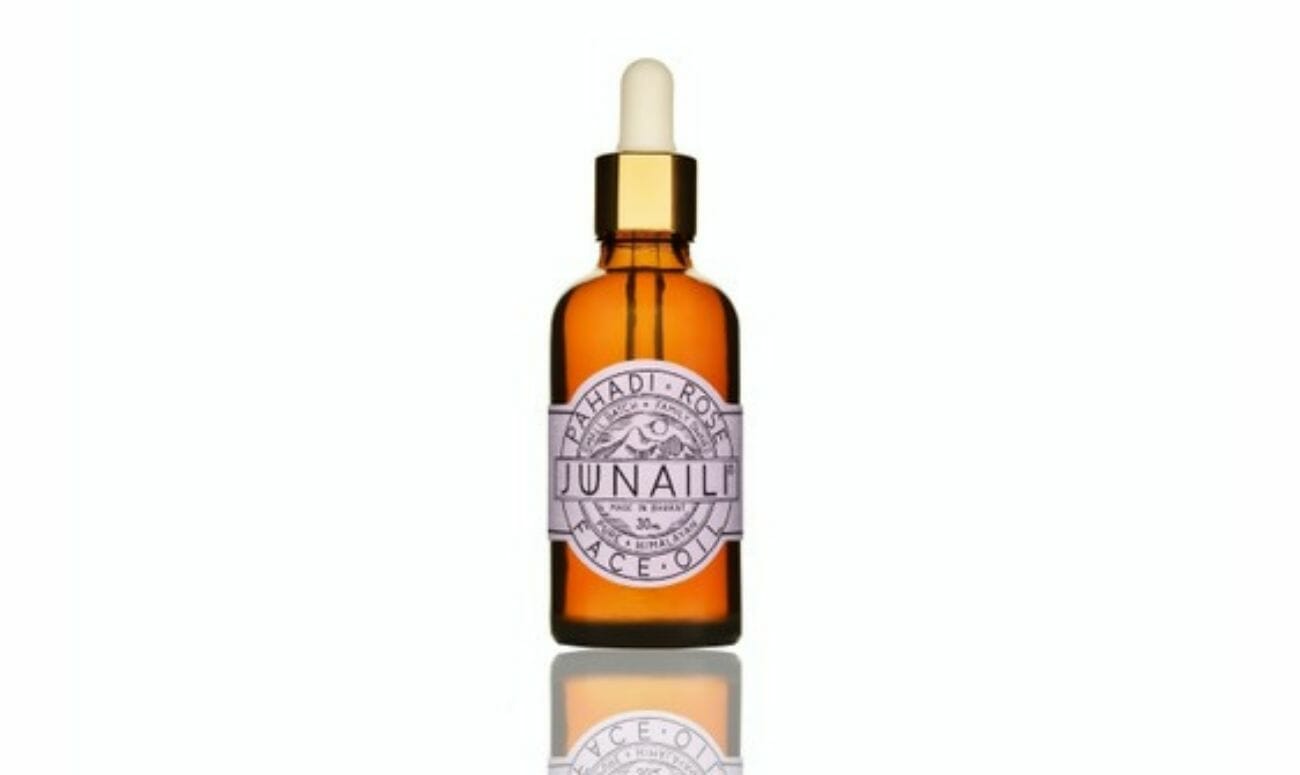 Available at: Junaili  
Price: ₹531
Facial Glow & Anti-Tan Ubtan Clay Mask – Khadi Essentials   
Turmeric, besan and sandalwood are age-old treatments for healthy skin. Khadi Essentials brings a unique blend of these timeless ingredients to give you a product that won't fail to amaze you. Turmeric naturally exfoliates and removes skin tan. Besan and mustard oil give flawless and clear skin. While the mixture of cucumber and neem cleanses the skin deeply and reduces acne, sandalwood soothes the skin and gives it a smooth touch.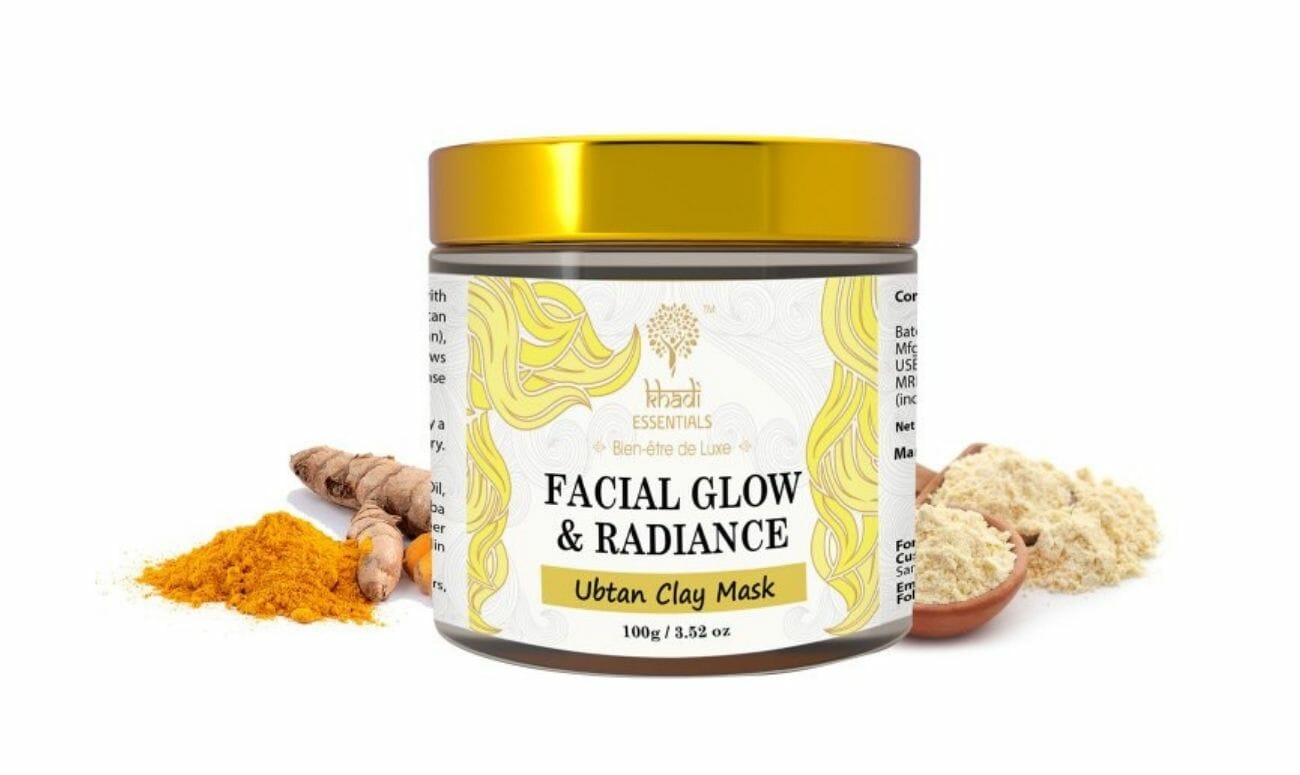 Available at: Khadi Essentials  
Price: ₹469
Australian Sandalwood & Myrrh Night Cream – Juicy chemistry
Looking for a new night time regime for your dry skin? This magical blend by Juicy Chemistry is perfect for you. Pomegranates and carrot-seeds are packed with anti-oxidants which rejuvenate the skin deeply. The blend of shea butter and lavender oil help you sleep better. Use this night cream every day before sleeping to get toned, moisturised, soft, and supple skin.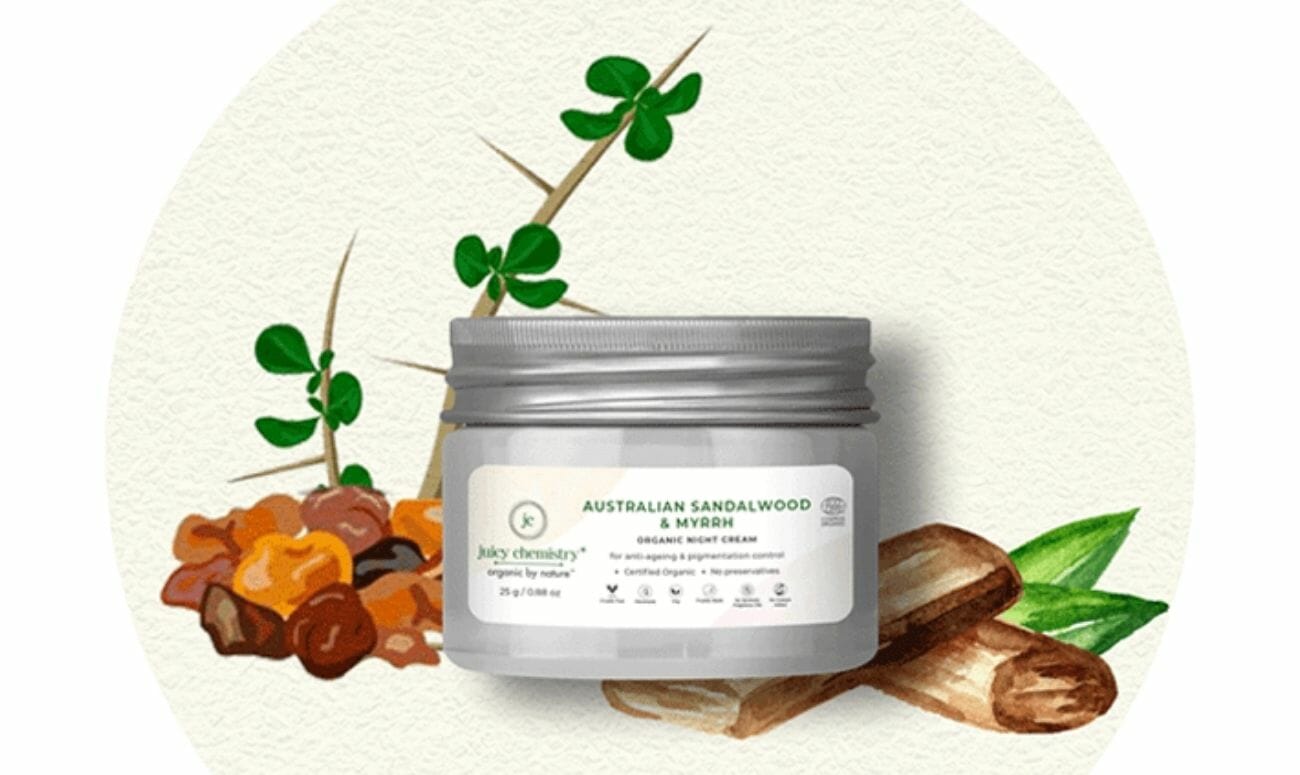 Available at: Juicy Chemistry
Price: ₹600
Ginger Scalp Serum – The Body Shop
Tired of bad hair days? This addition to The Body Shop's already popular Ginger haircare collection will get rid of everyday hair trouble for you. Helping you nourish the scalp by soothing out the dryness, the Ginger Scalp Serum helps you rebalance and rejuvenate your hair. Give your hair the best nourishment and feel the confidence of having a good hair day every day!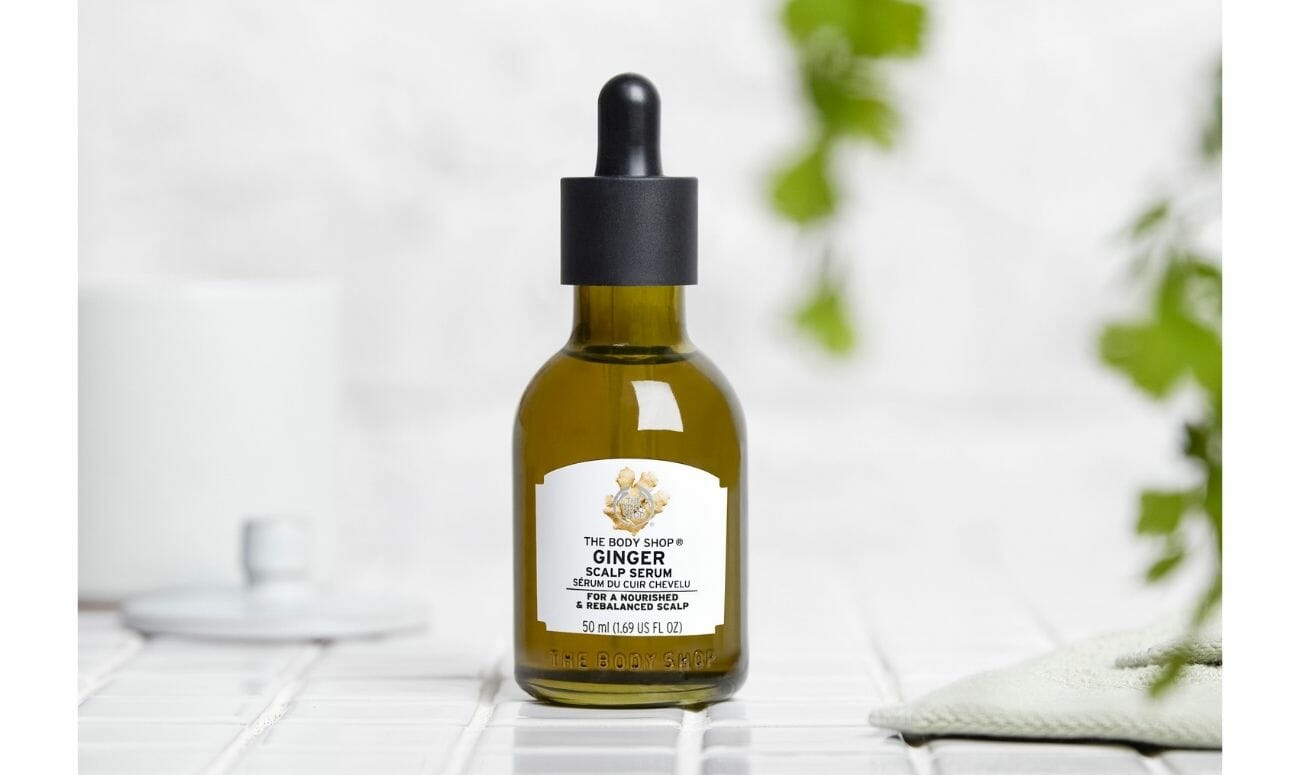 Available at: The Body Shop
Price: ₹1400  
Turmeric And Saffron Cream – Ohria Ayurveda
An enriching blend of ghee made with cow milk, amla, sandalwood and other herbs, this cream rejuvenates the skin from within. Its anti-inflammatory nature deeply hydrates and induces a luminous glow to the skin. It also acts as a natural sun shield.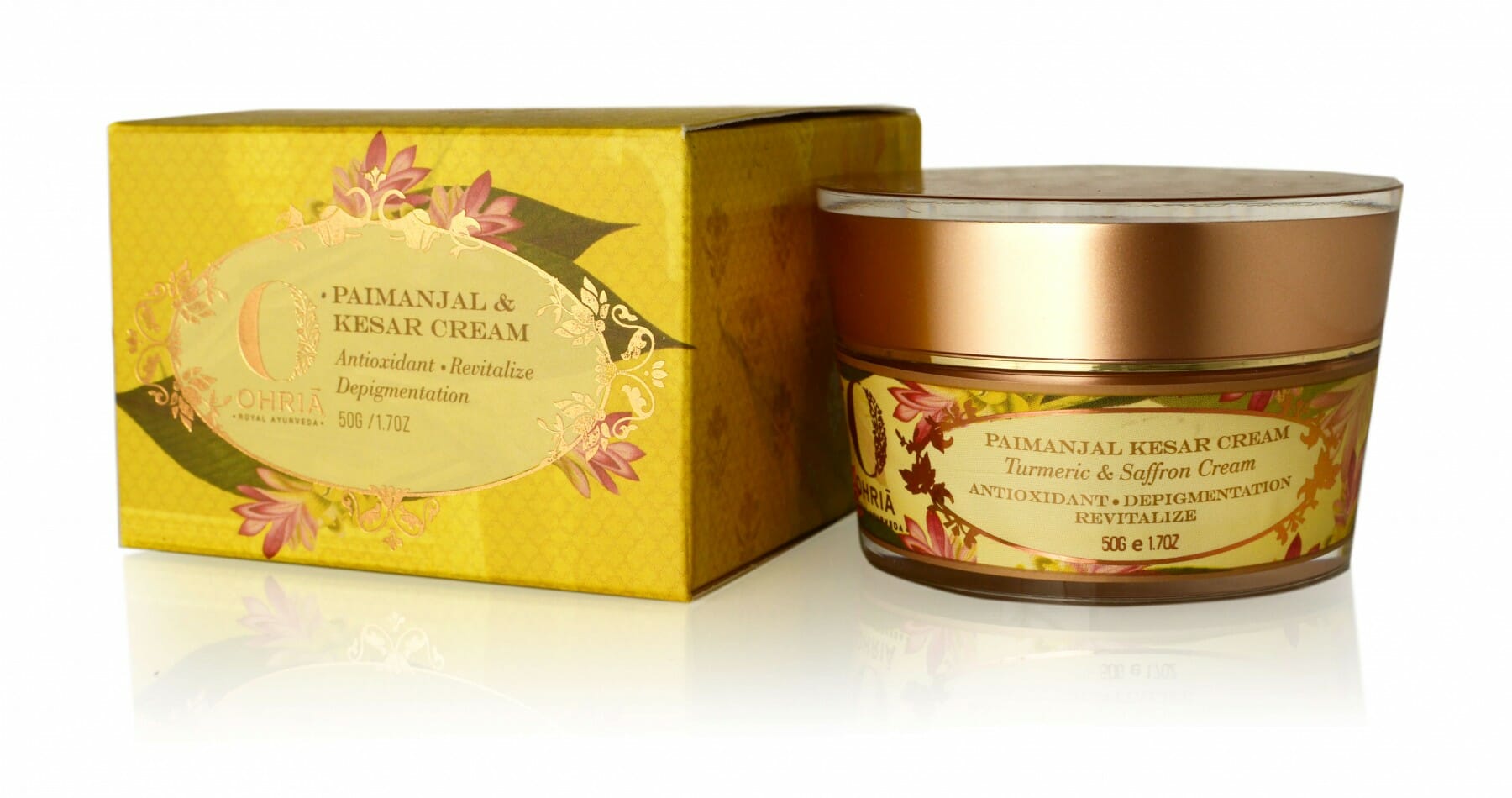 Available at: Ohria Ayurveda
Price: ₹990
Activated Bamboo Charcoal Hair Cleanser – Khadi Natural
This bamboo and charcoal activated hair cleanser by Khadi Naturals is perfect for deep cleansing and exfoliation. Made with reetha, amla, aloe vera and other nourishing ingredients, it helps repair hair damage and restores strength. Say goodbye to frizzy hair and welcome hair growth with this incredible product by Khadi Natural.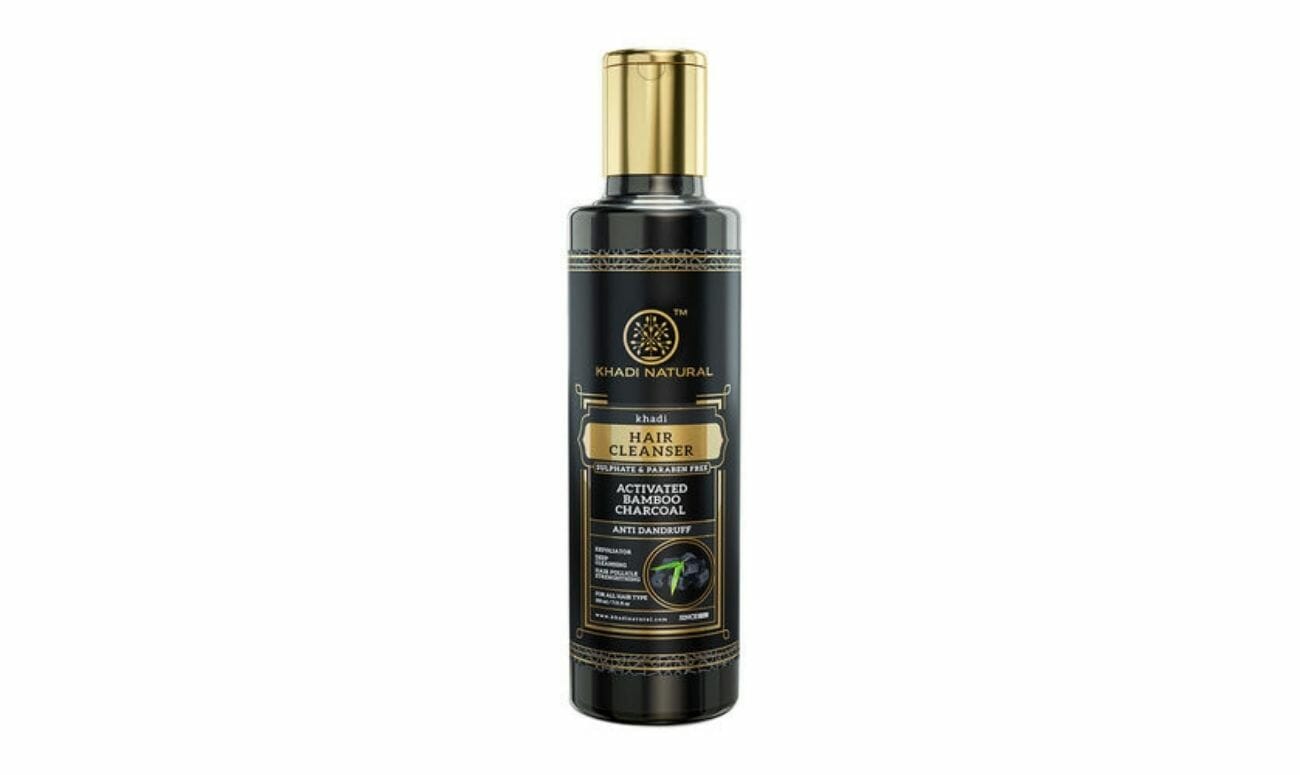 Available at: Khadi Natural
Price: ₹375
Natural Makeup Range – Forest Essentials
This natural and 100 percent organic makeup range from Forest Essentials is an absolute delight. It currently includes Tinted Lip Serum Madhu Rasa which is available in four different tints, Gulaab Jal, Anar Rasa, Misri Cardamom, Coconut Kesar and the Gulaab Khaas Kajal available in three colours, Ash Grey, Charcoal Black, and Earth Brown. These are made without any chemical preservatives and are 100 percent natural and Ayurvedic. This natural makeup look is perfectly suited for the Indian skin.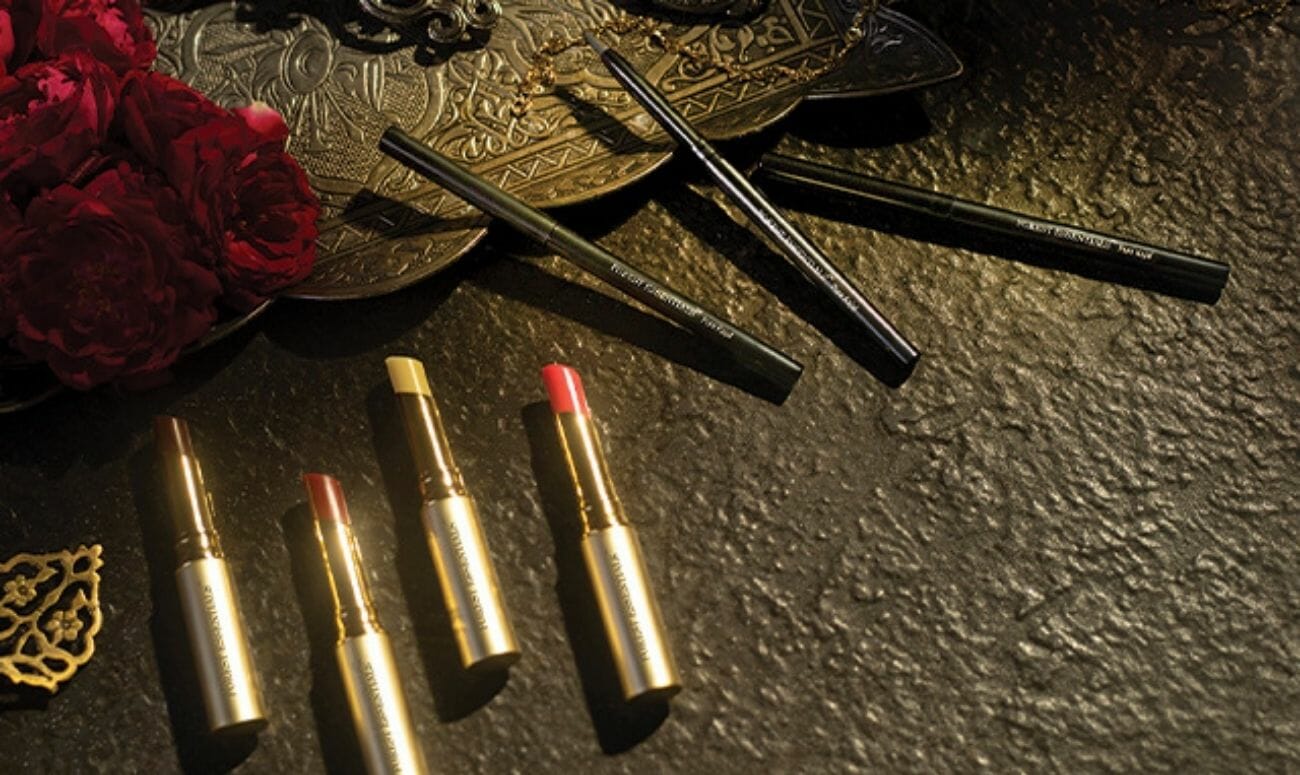 Available at: Forest Essentials
Price: Madhu Rasa Tinted Lip Serum: ₹1295
Gulaab Khaas Kajal: ₹775
Navami Natural Make-Up Remover – Navami Wellness
Removing makeup can be a trying task especially after a tiring day. And the night time skin-care routine doesn't seem tempting at all. Navami Natural Make-Up Remover also acts as an oil-based moisturiser for the post makeup skin and is more effective than other water-based makeup removers. It is perfect for those times when you've pulled off long days and are tired to follow your usual night skincare routine.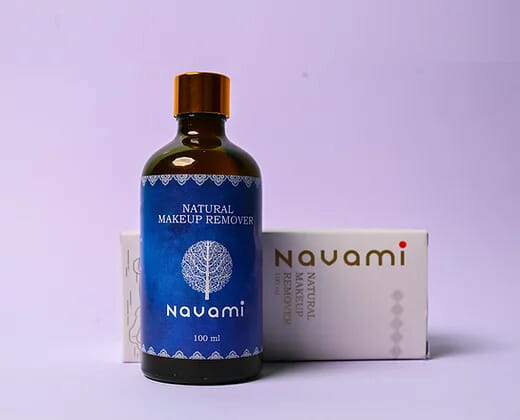 Available at: Navami India   
Price: ₹600
It's time to give yourself the care and the attention that you deserve!
Read more: With The Dawn Of Makar Sankranti, Its Time To Welcome A New You
Like & Follow ThinkRight.me on Facebook, Instagram, and Telegram to stay connected