India is a land, which has worshipped its female-deities for centuries. However, the evils of society have brought up immense challenges of being a woman in India, especially in the pre-independence period.
Women were abused, ill-treated, and downtrodden. To reach where we are today has taken a lot of dedication, courage, and resilience by the women of pre-independent India, who have given us freedom, education and basic rights to an independent life as their legacy, by overcoming the challenges of being a woman in India.
Challenges of being a woman in India: Pre-independence era
1) Polygamy, a cultural practice mostly among aristocrats and emperors, where one man was allowed to have multiple wives.
2) Sati, which was the burning of widows, was a common practice in those days. Widows were considered a bad omen and they lacked social respect and status.
3) Child marriages forced girls to marry at a young age, where they became victims of all kinds of heinous crimes.
4) Women in those days were not given the basic right to education. Illiteracy was forced upon them.
These challenges of being a woman in India were questioned and contested by strong independent women of the pre-independent era. And it is through their courageous efforts that current generations of women in India have found status and respect. Be it as a mother, a working woman, or even a small girl.
Some of the women who were responsible for the freedom we enjoy today are: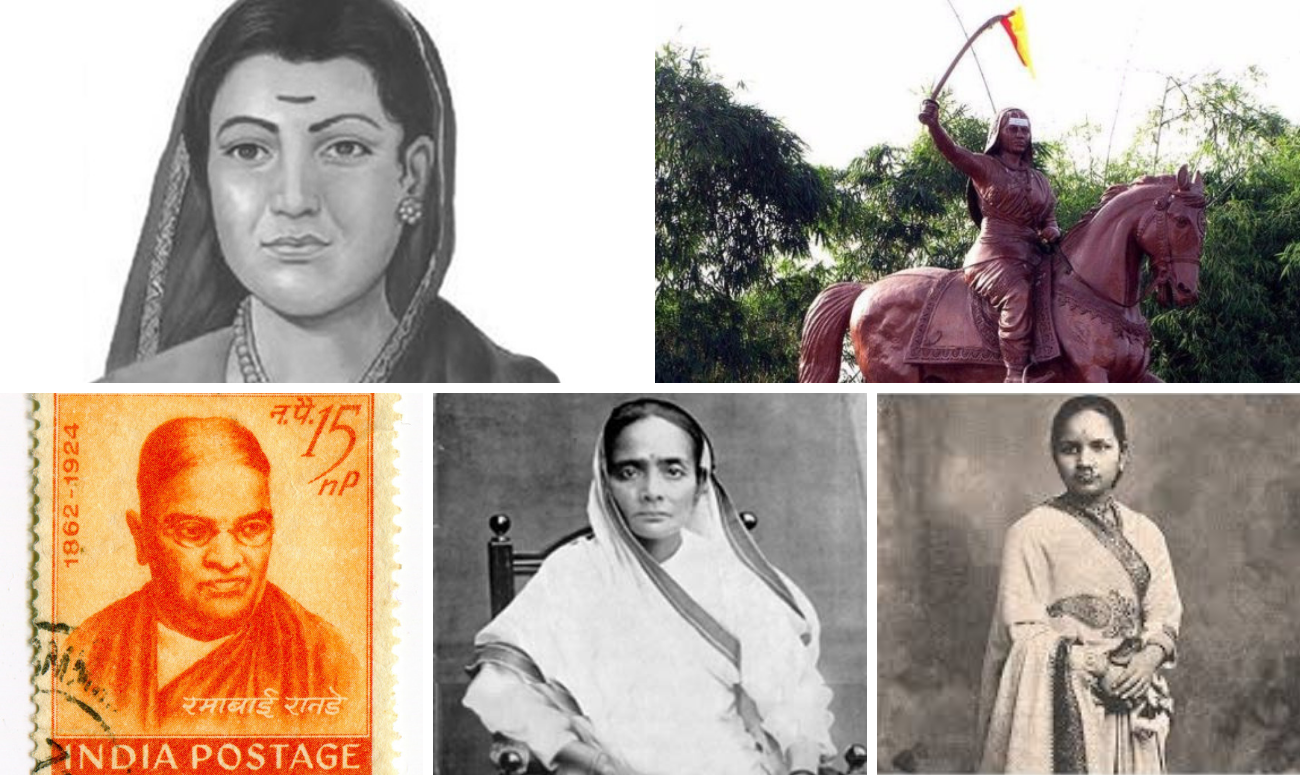 1) Savitribai Phule-
A social reformer, educationalist and poet, she was the first woman teacher in India who established the first school for girls in Bhide Wada, Pune. She worked to abolish the discrimination and unfair treatment of people based on caste and gender.
2) Dr. Anandi Gopal Joshi-
The First Indian female physician who encouraged and inspired many girls to pursue their dreams and attain higher education and stand equal to men.
3) Ramabai Ranade-
An Indian social worker and one of the first women's rights activists of the 19th century. She vigorously worked for women's education, legal rights, equal status and against child marriage. She fought against the challenges of being a woman in India.
4) Usha Mehta-
A freedom fighter, who organized the Secret Congress Radio, which functioned during the Quit India Movement.
5) Kittur Chennamma-
The Rani of Kittur she is said to be the first woman activist in India who encouraged many women to rise against the British Rule.
It is because of the valiant efforts of these tirelessly working women that we women today can stand independently with our heads raised high, without having to depend on anyone and bask in our own glory. They abolished all challenges of being a woman in India and in doing so have paved a path which millions will follow for generations to come, by fighting against the shackles of a misogynist society.
Also read: RELAXATION BEFORE EXAM IS NECESSARY FOR BETTER PERFORMANCE