Education is the best gift. It is a means of sustenance by facilitating livelihoods. Unfortunately, in today's world, there are still many people with limited access to education. Constable Arup Kumar Bandopadhyay rose above a bleak situation and helped the backward Sabar tribe, get a school.
NEED FOR A SCHOOL
Bandopadhyay built the school in Purulia village, West Bengal. He has made provisions for 112 students to live and study at the school. Growing up in his native tribal village, Punchar Parui, Bandopadhyay knew what it was to face a daily struggle for existence. He had always wanted to help the villagers and at the request of his grandfather, decided to finish his education, get a job, and help the village when he had the means. Building the school helped him achieve his long desired dream of providing aid.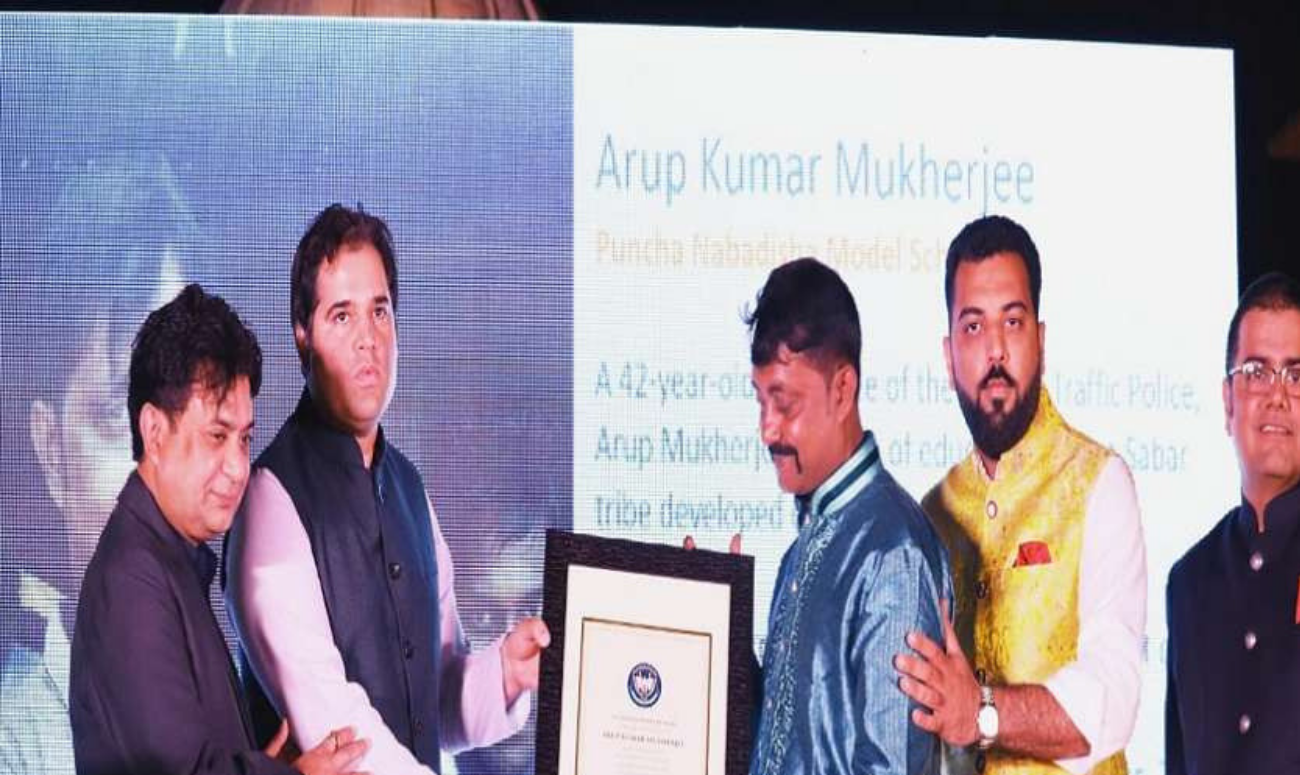 STARTING THE SCHOOL
After his education, Bandopadhyay worked for Kolkata Police. In an interview, he revealed "My efforts to do something for the upliftment of the Sabars started soon after I received the job. A relative of mine had a ten Katha plot in the Puncha village. I'm fortunate that he gifted me the land." Arup decided to use his first paycheck to start a school, but ran short of funds. In 2011, he got a loan from Kolkata Police's cooperative bank. With a batch of ten students, he commenced the residential school. Today the school has 112 resident students. Bandopadhyay does not mind sending a large part of his salary to support the school. The students fondly refer to him as 'Police Baba.'
SUPPORT FOR THE SCHOOL
Early in his career, Bandopadhyay was posted as a constable in the Third Battalion of Kolkata Police. After a stint at the New Alipore Thana, he is now working at the Southern Traffic Guard. According to him, "The then DC (South), Muralidhar Sharma always encouraged and helped me in my endeavor of supporting the Sabars. I had applied for a no objection certificate to the Municipal City Commissioner and was later provided the same by Joint Municipal Commissioner (Establishment), Sujoy Chanda."
SOCIAL STIGMA
According to studies, the Sabar tribe was considered one of the criminal tribes under the Criminal Tribes Act of 1871. They still suffer social stigma and ostracism. A lack of agricultural experience and complete dependence on forests for their livelihood has led to difficulties in assimilation and development.
Constable Arup's help in providing the basic need of education is a ray of hope for this remote and downtrodden community of India.
READ MORE: ELEVEN-YEAR-OLD SAVES PEOPLE FROM DROWNING IN THE BRAHMHAPUTRA
Image: NewsSense