No matter your hair type, how you treat it at home can make a huge difference in how it looks and feels. Whether you indulge in weekly oil massages or have a ritualistic hair mask and serum that you fail to skip, at-home treatments set the tone for how your hair will look and behave.
Damage can be easily spotted: split ends, breakage, dry or brittle texture, extreme frizz, dullness, and much more. Just a look at your ends can convey how impaired your hair truly is. Plus, as we get older, our hair naturally becomes more susceptible to damage thanks to hormonal changes, deficiencies, unhealthy routines, and more. However, with a few mindful changes to your hair routine, protecting your hair and minimizing damage will become an absolute cakewalk. Starting with choosing the right products for your hair.  
One of the steadily-growing companies in the beauty world, The Earth Collective has championed the power of science and the blend of natural ingredients to create honest haircare products since its inception. Initially, the brand did lean towards all-natural blends but founder and CEO Shaily Kataruka believed in the marvel of science and knew that it could be fostered to enhance nature's goodness.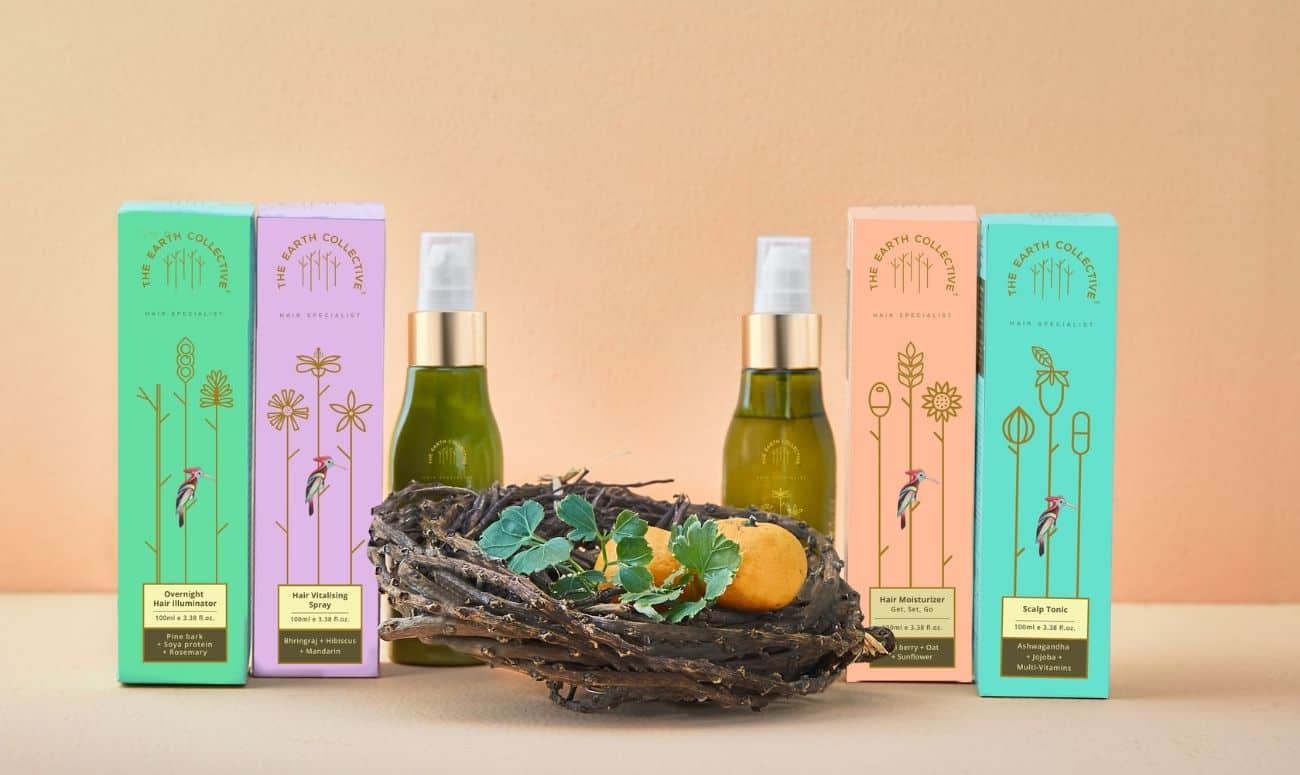 But how would they set themselves apart from the rest? Well, The Earth Collective decided to go back to the roots, pun unintended, and put their focus more on scalp care. Many a time, we try everything under the sun to bring shine, moisture, and volume to our hair but most of us fail to take proper care of our scalp. Over time, environmental stress and ageing can cause the scalp to weaken, just as the skin anywhere else on our body. A weakened scalp leads to our hair looking dull, flat, and lacklustre.   
The Earth Collective, who also call themselves 'your Hair Specialist', researched and developed extensively for years until, in March 2020 at the beginning of the pandemic, they decided to launch a curated range of 34 products catering to all hair types and conditions. "Ever since the inception of The Earth Collective, there has been no time to pause. Launching a new venture in March 2020, a week before the pandemic was challenging but amidst the turbulence, we had a good take off as the thought had been digital first for the brand," shares founder and CEO Shaily Kataruka.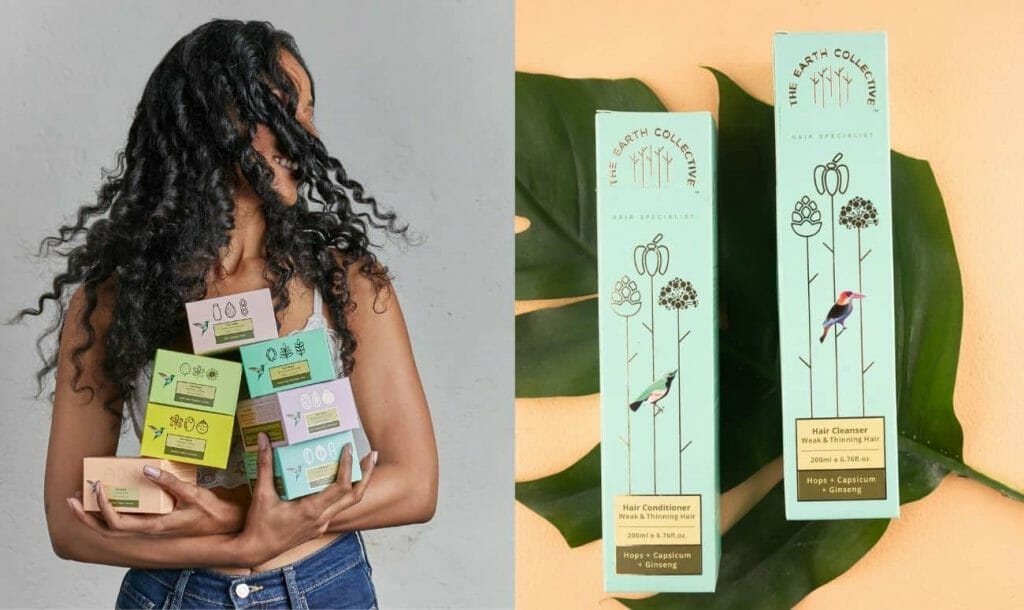 Marrying into a family who ran their own cosmetic manufacturing company gave Shaily a foot into the door of the beauty world. With the guidance and help of her father-in-law and husband, she paved a path to entrepreneurship. "As the brand is part of an organization with decades of experience in the cosmetic industry, an efficient Research and Development team, a certified and a well-equipped Manufacturing Unit, manpower and various other teams were already in place. Nevertheless, the biggest challenge was to get the formulations to be result-oriented and we spent a good amount of time on it before launching the brand. The idea was to make it a global brand, so the formulations, packaging aesthetics, and marketing had to meet certain standards and I am grateful to the entire team at The Earth Collective who have been pivotal in overcoming these challenges seamlessly," She expresses.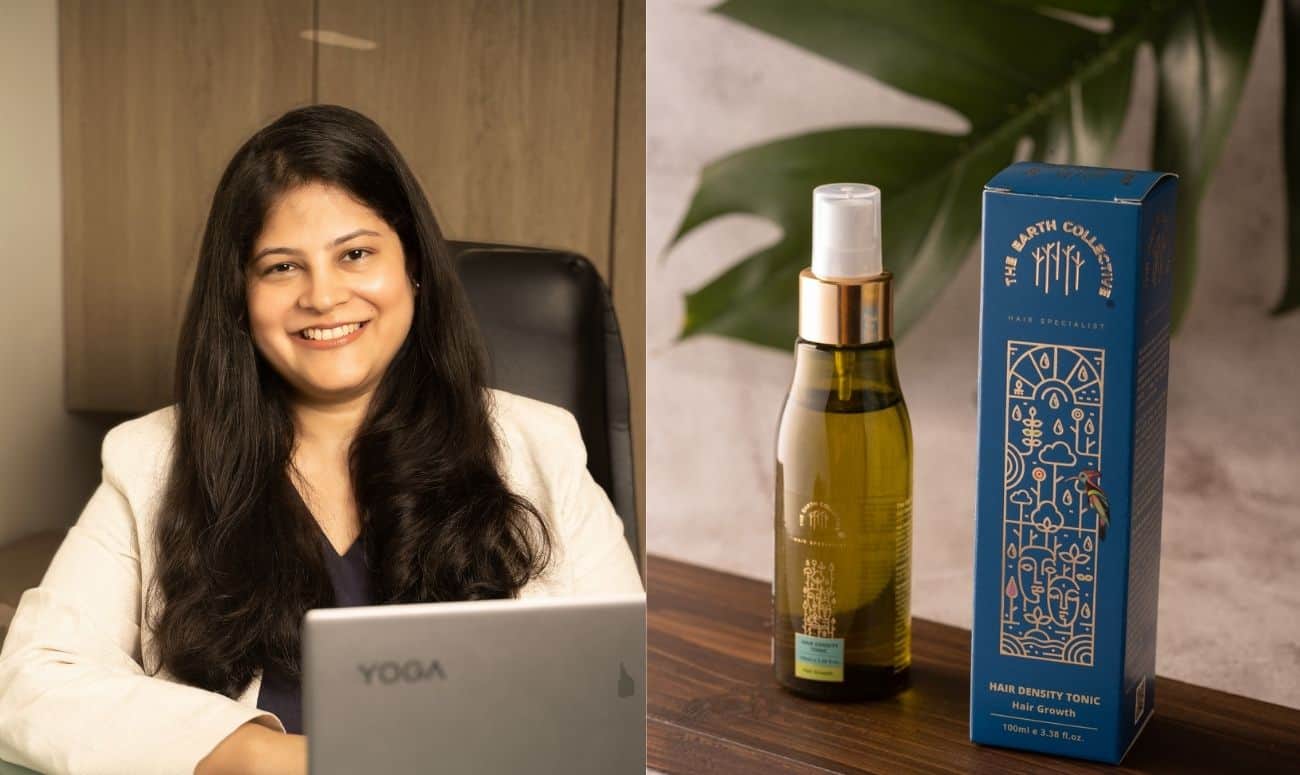 Kataruka always knew that she wanted to bridge the gap between an eager audience looking for effective hair care solutions and result-driven products that focused on balancing the health of the scalp. And so, The Earth Collective's offerings were designed to get to the root of the problem. Their initial line of 34 products addressed these issues in its entirety, offering something for everyone. From cleansers for dandruff issues, serums and oils for dry hair to masks and conditioners for damaged hair and revitalizing tonics for ageing hair, The Earth Collective aims to become your ultimate hair specialist. They're looking to simplify hair care for novices and want to guide you towards lush and full hair.  
It all comes down to their formulations. Inspired by Mother Nature, the brand is heavily influenced by Indian Ayurvedic texts but also by trends and traditions from around the world. Borrowing from nature's apothecary of earthy roots, stems, leaves, flowers, fruits, seeds and processing them through advanced scientific research has created the perfect amalgamation of the traditional with the modern. Together, these ingredients transform weak, brittle tresses into strong, resilient locks by balancing scalp health and improving the strength of the hair.  
If you're wondering whether your hair is a good candidate for this type of preventive treatment, The Earth Collective's Hair Specialist and team are all reachable to the customers through their website where you will find an easy way to chat with them over WhatsApp (+91 99032 76567) or over email. 
You'll be asked to fill in a small form for a consultation with their specialists who connect with the consumers over email or on call and recommend products based on your hair concerns.  
They also answer queries on social media through DM so don't shy away from dropping them a message.
You can visit them on Instagram and also, on Facebook.
Read more: Immunity-Boosting Miracle Chyawanprash, An Ancient Indian Remedy
Like & Follow ThinkRight.me on Facebook, Instagram, Twitter, and Telegram to stay connected.