Just like not all skin types are the same, not all body washes are created for everybody to use. Odds are you've been using the same brand for years and while there's no shame in that, have you ever considered which one is best suitable for your skin type? Yes, just like we choose face cleansers, moisturisers, serums and more according to our skin type, we need to pick a body wash that adds softness and moisture to our skin without stripping our skin.
And to help you understand which one works best for you, we've put together 8 organic body washes from Indian brands that you'll love.
1. Arata Cleansing Body Wash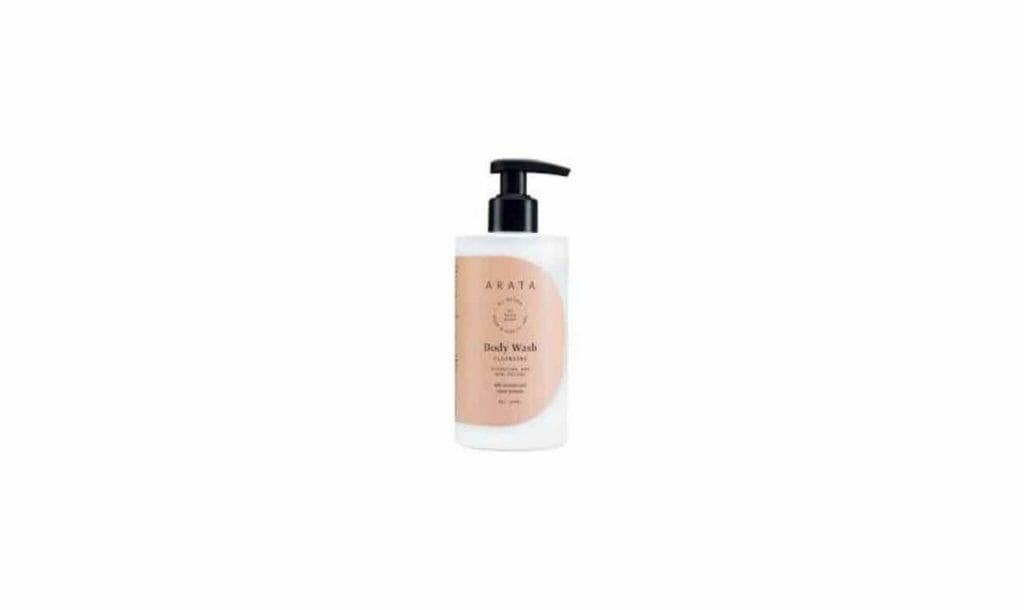 Founded by Dhruv Madhok and Dhruv Bhasin in 2016, Arata aims to provide the customers with a line of personal care products that are truly natural and nourishing to the skin and health. This particular body wash is created with a blend of coconut and citric extracts to act as a gentle cleanser, moisturiser and exfoliator for your skin.
Best for: All skin types

What we loved the most:
Apart from being cruelty-free and 100% vegan, we're a fan of the fact that the formula of this body wash ends up hydrating and moisturising the skin, something that most body washes fail to do. Another plus is that it doesn't irritate sensitive skin, so if you're prone to redness and irritation, be rest assured.

Where to buy:
You can purchase this product on Arata.in for Rs.699.
2. Forest Essentials Silkening Shower Wash Iced Pomegranate & Kerala Lime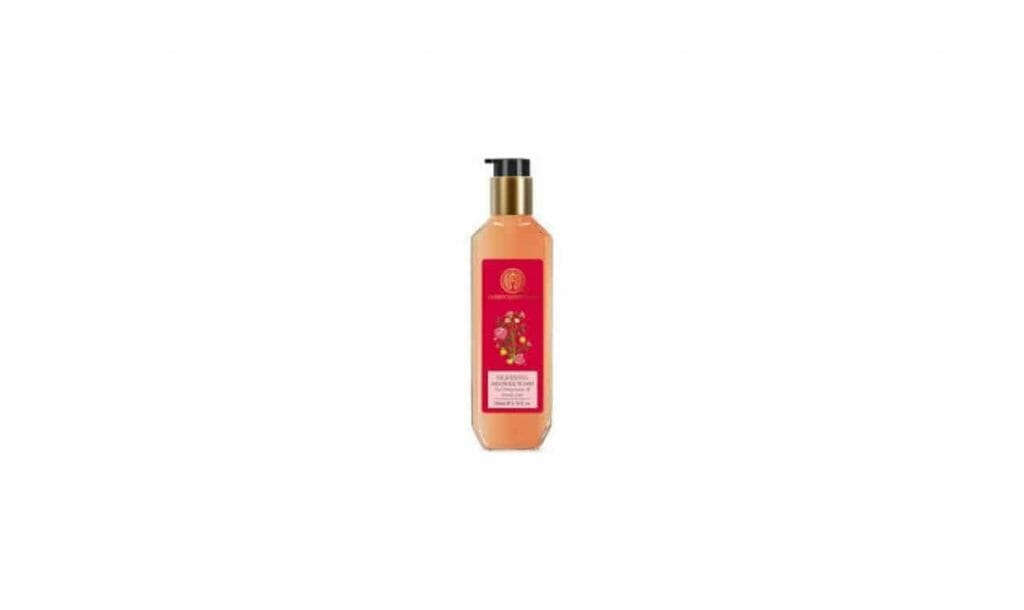 Founded in 2000 by Mira Kulkarni in New Delhi, Forest Essentials has been a pioneer in bringing Ayurvedic skincare and cosmetic rituals to the marketplace and offering an array of products that are consciously created. This body wash is sulphate, paraben and chemical-free and comes with eco-friendly packaging as well.
Best for: All skin types but great for sensitive skin

What we loved the most: There are lots of reasons why so many people, us included, love Forest Essentials products and this body wash proves that showing your skin some gentle love can go a really long way. Using ingredients such as gokhru, Kerala lime, organic aloe vera and pomegranate extra, this one deeply hydrates while improving the skin's texture and tone.

Where to buy:
You can purchase this product on ForestEssentialsIndia.com for Rs.1,195.
You can also buy it on Amazon, Flipkart or Nykaa.
3. SoulTree Indian Rose & Cooling Vetiver Shower Gel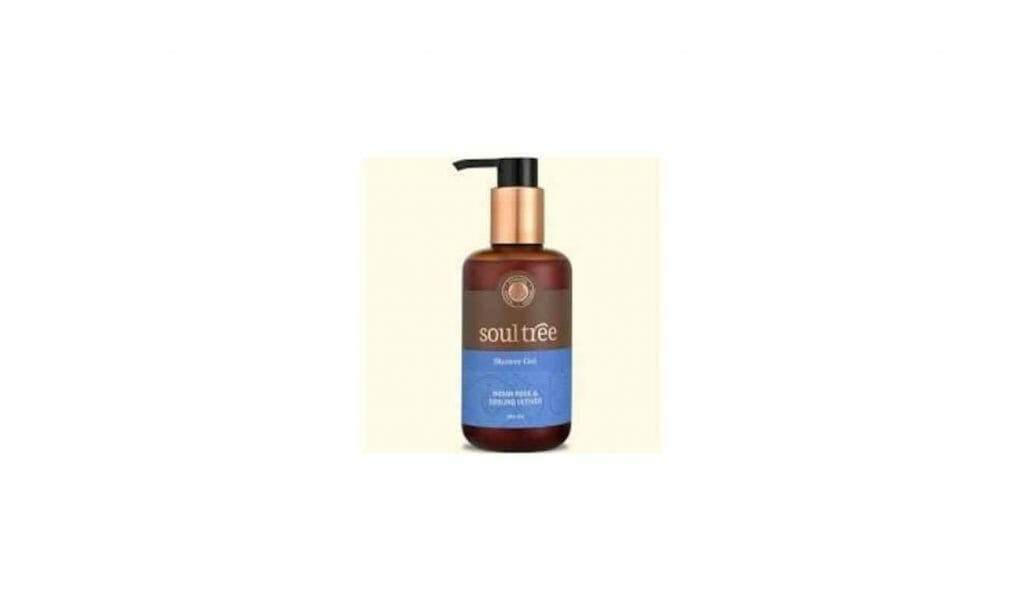 Contributing to sustainable living, SoulTree has created a line of natural personal care and beauty products that not only add value to the Indian customer's life but also supports the livelihoods of women farmers in Uttarakhand. This shower gel comes with a soap-free formula and provides a soothing and calming effect post-shower.
Best for: All skin types

What we loved the most: If you have dry skin then finding the right body wash that doesn't end up making your skin feel tight and itchy is a must. SoulTree's aromatic soap-free shower gel combines the goodness of rose water and vetiver as well as aloe vera to create a formula that hydrates, soothes and makes your skin feel supple right after the first use.

Where to buy:
You can purchase this product on SoulTree.in for Rs.890.
4. Bella Vita Organic Chakra Cleanse Aura Boosting Body Wash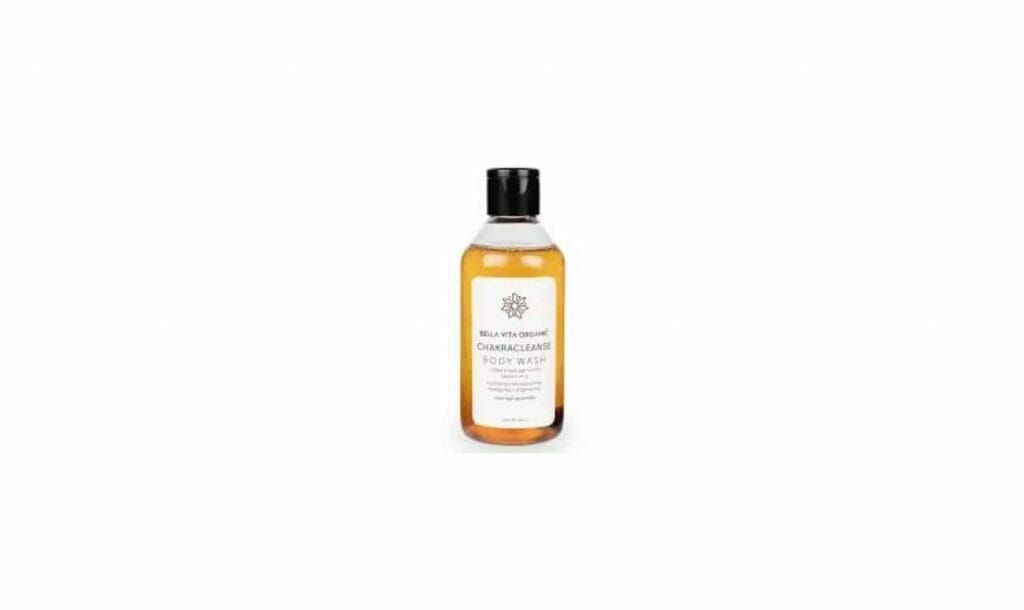 Originally founded by Aakash Anand's mom Anju Anand and sister Aashima Anand, Bella Vita Organic has seen a marvellous evolution under the watchful gaze of Aakash Anand. Providing natural beauty and skincare products, the brand has created its own niche with quality creations. The chakra cleansing body wash is meant to clean your body as well as your chakras.
Best for: Tired and dull skin
What we loved the most:
With a mix of coffee, mint and neem, this one sure refreshes your body and mind while also brightening and energising your skin. Ingredients such as Himalayan rock salt and essential oils wake the skin, giving it a glowing look on a budget.

Where to buy:
You can purchase the product on BellaVitaOrganic.com for Rs. 399.
5. Just Herbs Shatpatri Wild Indian Rose
Just Herbs, founded by Arush Chopra, is a made in India brand featuring a line of pure, Ayurvedic beauty and personal care products made with 100% natural ingredients. The Shatpatri Wild Indian Rose Gentle Body Wash promises to be a great emotional stimulant, mind pacifier and skin nurturer.
Best for: All skin types
What we loved the most:
Make your bathroom feel like the ultimate spa with a body wash so luxurious, it'll leave you feeling rejuvenated. With a clear and sweet scent, the sulphate and paraben-free formula nourishes the skin and ingredients such as aloe vera, calendula, holy basil, wild Indian rose, vetiver and more create the perfect balance to calm and relax your skin.

Where to buy:
You can purchase the product on JustHerbs.in for Rs.625.
You can also buy it on Nykaa, Amazon or Flipkart.
6. Shankara De-Stressing Body Wash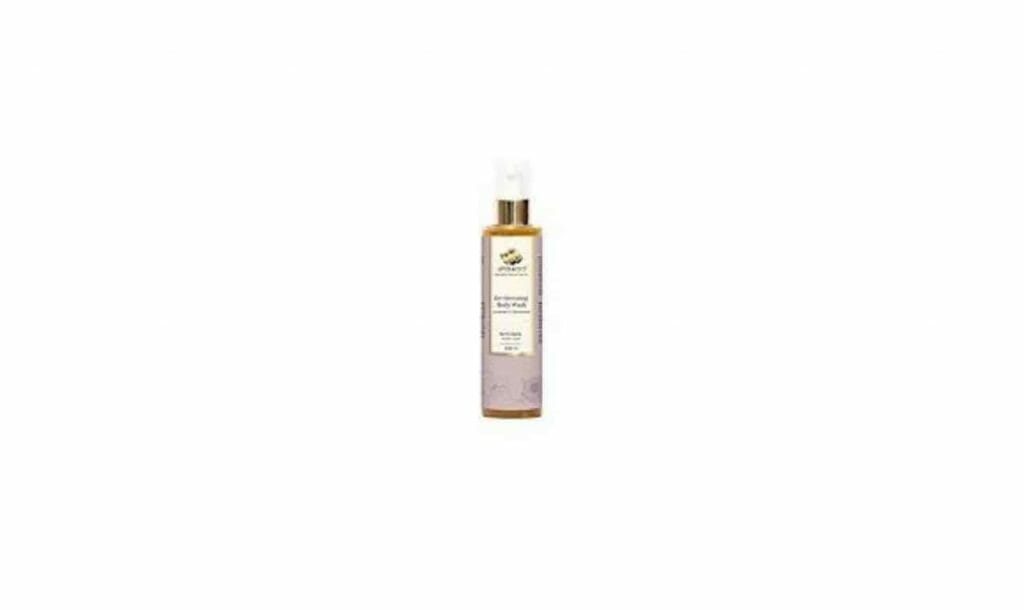 Inspired by the international humanitarian and spiritual leader Sri Sri Ravi Shankar, Shankara blends the learnings of Ayurveda with modern processes to create a line of wellness and sustainable skincare products. The De-Stressing Body Wash hydrates and soothes while also featuring Pitta pacifying aromas.
Best for: All skin types

What we loved the most:
Super-gentle yet highly effective, this one is great regardless if you have dry or oily skin. Plus, the aromatic blend of herbs unwinds and releases pent up tension while the goodness of chamomile, geranium and lavender purifies and hydrates the skin.
Where to buy:
You can purchase the product on Shankara.in for Rs. 1,595.
7. Tjori Energizing Soap Free Mandarin Body Wash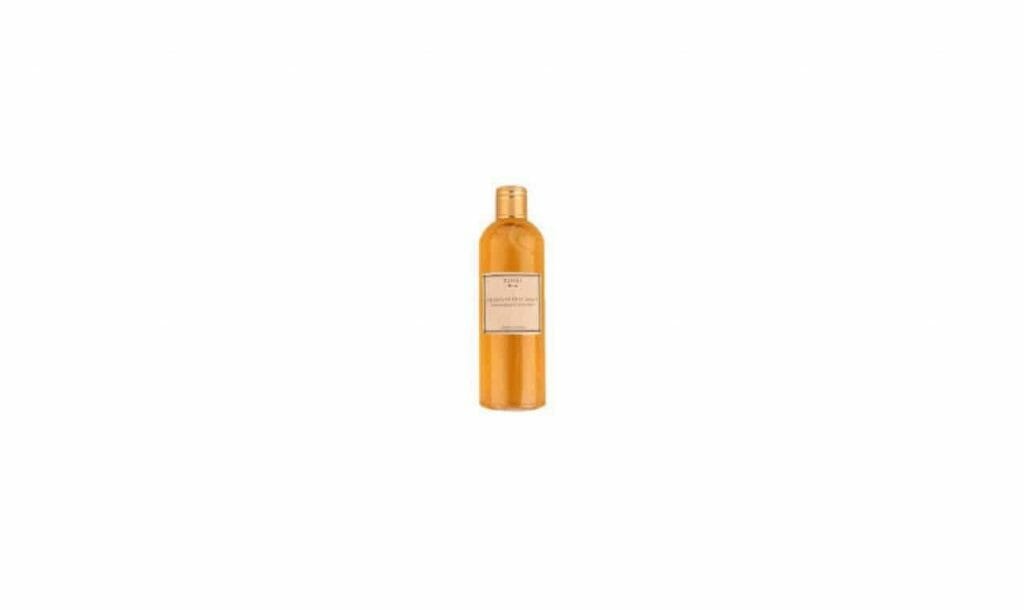 Founded by husband-wife duo Mansi Gupta and Ankit Wadhwa in 2011, Tjori was started as an online store for handcrafted Indian products and is today, a brand that includes apparel, wellness, footwear and jewellery products. The Energizing Soap Free Mandarin Body Wash is made with mandarin essential oil which is known for its healing properties.
Best for: Damaged and tired skin

What we loved the most:
Formulated with uplifting mandarin, this body wash serves as the perfect wake up call first thing in the morning. Free of parabens, SLS and chemicals, it maintains the pH balance of the skin and keeps it supple and glowing while doing a great job at cleansing.
Where to buy:
You can purchase the product on Tjori.com for Rs.599.
8. Amrutam Body Wash with Aloe Vera, Mint & Tulsi
An Ayurvedic lifestyle brand founded by Ashok and Chandrakanta Gupta in Gwalior, Amrutam focuses on healing through nature and the ingredients in their products are carefully picked to reflect this ethos. Made with extracts of mint and tulsi, this one helps deep cleanse the skin.
Best for: All skin types

What we loved the most:
Boost your mood and your skin with a fine blend of aloe vera, mint and tulsi that not only refreshes the body but also has wonderful anti-bacterial properties. Plus, the formula is gentle enough for even sensitive skin types to use, which is great.
Where to buy:
You can purchase the product on Amrutam.co.in for Rs.599.
Read more: Variants of Coronavirus: Here's What We Must Know
Like & Follow ThinkRight.me on Facebook, Instagram, Twitter and Telegram to stay connected.