Albert Einstein once said, "Creativity is contagious, pass it on." This duo at The Aesthete Project, Sanjana Bhansali and Ravina Puri are sharing the joy of creating something with everyone during this difficult time.
The idea was born during the initial lockdown when everyone was looking for creative ways to spend their time and engage with their families.
We got into a conversation with Sanjana Bhansali at The Aesthete Project and she gave us a glimpse at what it is all about.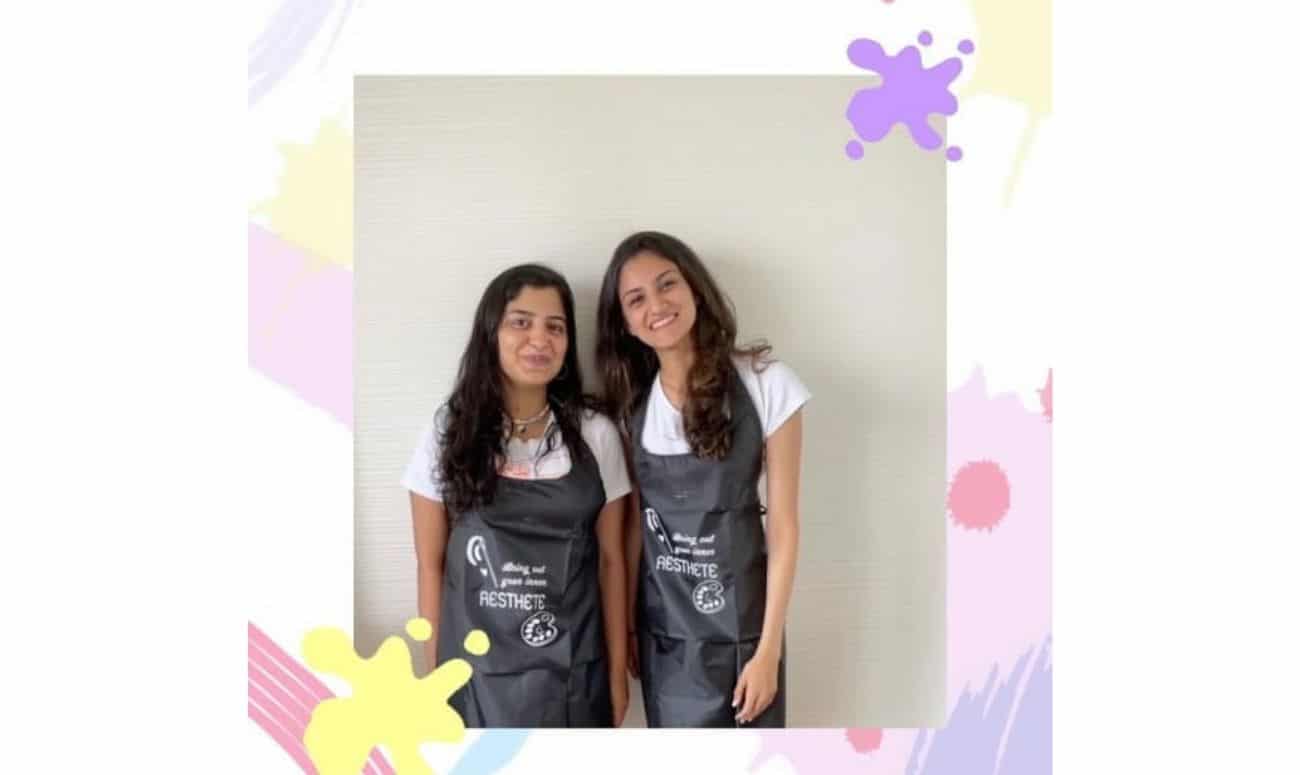 ThinkRight.me: How did the idea behind the brand come up and what is the core purpose of The Aesthete Project?
Sanjana: Our high school love for all things creative and crafty found its way back to us in the form of The Aesthete Project. Ravina & I realised that through lockdown, peoples' creative side was coming out, and they were finding new and innovative ways to spend time with their families.
We both have studied and practiced art, and thus we have a deeper understanding and saw true value in sharing this with others.
ThinkRight.me: What's the thought process that goes behind creating each DIY box?
Sanjana: Our DIY boxes have been thoughtfully curated and include all the supplies you need to create a masterpiece. We provide easy-to-follow instruction guides, which ensures its a user-friendly, fun experience for beginners and aspiring artists too. We pride ourselves in customizing boxes for any special occasion and for all ages. No two people's work will ever turn out the same, and that's the beauty of it!
Our Sip & Paint box also has reference artwork from children at various NGOs, and a part of our proceeds go back to these organisations that support the arts. We hope that we can encourage these young aesthetes to continue pursuing their passion.
ThinkRight.me: What plans do you have for The Aesthete Project as a consumer centric brand?
Sanjana: Moving forward, we hope that this can evolve into in-person events & workshops. We want to be every corporates' go-to place- whether it's for team bonding exercises, or for gifting. We are constantly finding ways to make this more accessible to consumers.
ThinkRight.me: What does a typical day in your lives as founders look like? Any mindfulness activities that you follow to ensure you give your hundred percent to the day?
Sanjana: Our typical day includes creating content, experimenting with new ideas and constantly looking for ways to diversify! We are looking for inspiration everywhere and in the smallest of things.
We are currently a two-person show, we do everything ourselves, right from packing boxes to managing our finances to keeping track of our inventory to social media to ideating!
The two of us have similar yet different backgrounds, and we divide and conquer the work. We have found a balance and rhythm and work well with each other!
Ever since we launched, we've been working around the clock, and even more so on weekends which are our busiest days!
Ravina practices yoga daily, while I work out every morning. Besides that, and spending time with our families, we both have taken to art as our form of mindfulness. Be it playing around with different mediums or a quick sketch in our notebooks, we use it as a way to de-stress and express ourselves.
ThinkRight.me: Any tips for those wanting to start their own business?
Sanjana: Our tip for anyone starting their business is to not be afraid! We had no idea if this would be successful, and started out as just a passion project, but it has proven to be such an exciting adventure!
We are learning everyday, adapting to what our consumers want and constantly ideating to be on top of new trends.
ThinkRight.me: How do you want your consumers to remember you? What's the legacy that you want to create?
Sanjana: We hope to add a pop of colour to everyone's day, one box at a time. Whether it's 20 minutes of alone-time while painting on a tote bag, or a fun-filled family activity tie & dyeing our bucket hats, we aim to bring out the inner aesthete in everyone!
We know that art can be therapeutic, and during the current time we all need a mindful and creative outlet to destress. Why not give these DIY boxes from The Aesthete Project a try?  
Read more: Doing These 6 Things Before Bed Will Make You Successful And Happier!
Like & Follow ThinkRight.me on Facebook, Instagram, Twitter and Telegram to stay connected.