It's no secret that plastic pollution is taking over the world as one of the most alarming environmental concerns with most plastic taking at least 400 years to break down. Moreover, the extraction of these fossil fuels and their transportation to plastic factories contributes 12.5 to 1.5 million metric tons of greenhouse gases. Landfills where our single-use plastics are thrown account for over 15% of methane emissions. No wonder, people are wondering how they can lean towards a more zero-waste lifestyle and cut down on their environmental footprint.  
What Is Zero-Waste?  
The best way we can reduce the impact of plastic is to stop using single-use plastic altogether. While this task can seem a bit difficult in a world full of plastic packaging, there are several alternatives that can lead you towards a zero-waste lifestyle.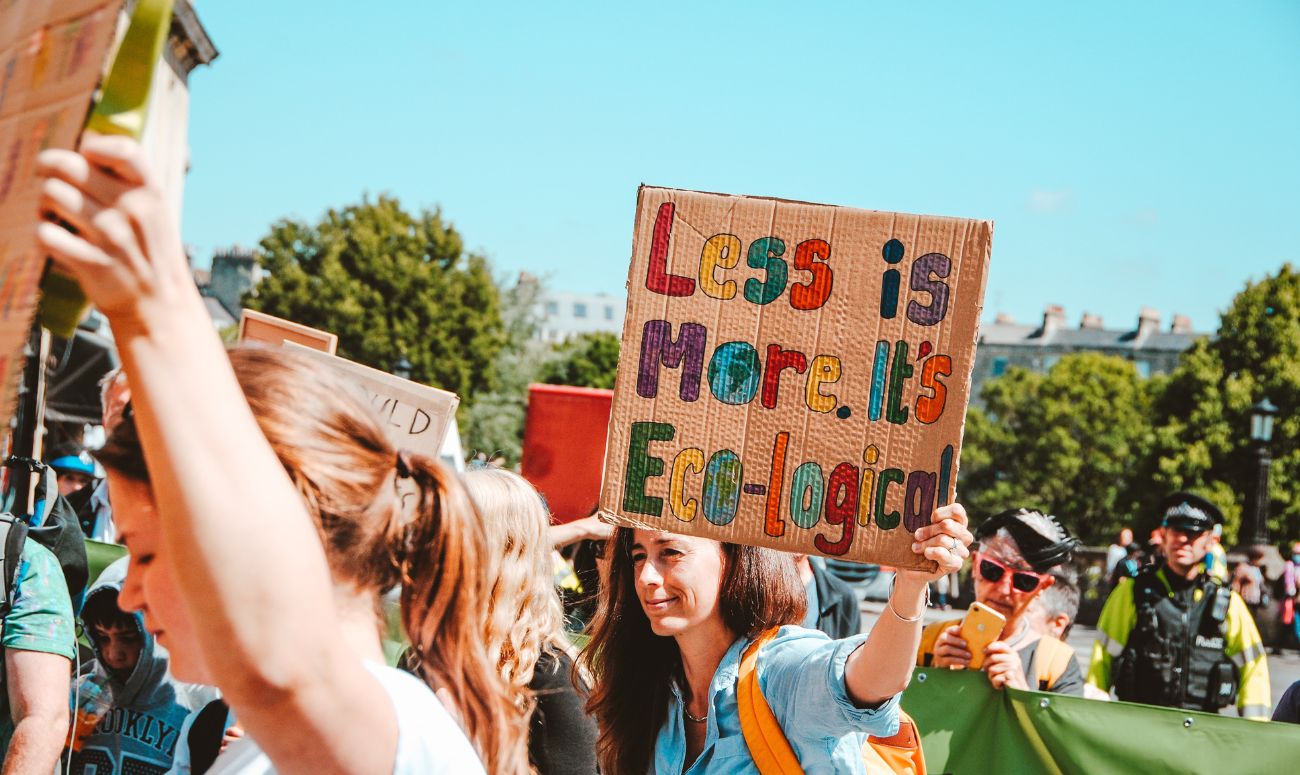 Zero-waste living is essentially the conservation of all resources by being mindful of consumption and reusing and recycling of products, packaging, and materials without producing waste that harms the environment or human health. Striving for no waste can help us do our part in reducing our impact on the planet. And whether you're a novice or a pro, these zero-waste stores are giving responsible retail therapy a whole new meaning with package-free shopping options. 
5 Zero-Waste Indian Stores To Shop From
1. Adrish Zero-Waste Organic Store 
India's first zero-waste organic groceries store chain, Adrish has outlets in cities like Mumbai, Delhi, Pune, Bangalore, Gurugram, Hyderabad, Nagpur, Kolkata, Indore, Vijayawada and now Bhopal. It also has an outlet in the United States of America. An abundance of organic groceries is at your disposal with a wide range of grains, dals, cereals, pulses, spices, oils, juices, vegetables, soaps, bamboo brushes, wooden, utensils, yoga mats and much more to choose from. If you're new to this eco-conscious lifestyle, Adrish is the perfect place for you to start off and build upon. All you have to do is weigh your reusable containers to get the exact weight of the products you buy.  
2. Ecoindian – The Zerowaste Organic Store 
The first organic zero-waste store to open in South India, Ecoindian was started by friends Prem Antony and Pradeep Kumar in Chennai. Before their retail outlet was set up, they explored Tamil Nadu and Karnataka, meeting organic farmers who would bridge the gap for organic produce. The products found at their store are all sourced from organic farmers, local artisans, self-help groups and non-mass-producing brands. And under their BYOC policy, if you bring your own container, you get a sweet 5% discount.  
3. 7 to 9 Green Store  
An aspiring engineer and entrepreneur, Bittu John was inspired by the zero-waste movement in London and decided to draw from the BYOC concept to start his own store, 7 to 9 Green Store in Kolencherry, Ernakulam. From cooking and cleaning solutions to groceries and greens, anything and everything can be found in this store. Under BYOC, you get a 2% discount on the items but don't worry if you forget to carry your own container, you can avail of the paper bags and glass bottles provided by the store. The idea is to reduce plastic and be conscious of our shopping habits.  
4. Kolkata Zero Waste Bazaar  
Riding high on the earth-friendly brands wagon, Lata Bhatia decided to open the first-ever zero-waste store in Kolkata called the Kolkata Zero Waste Bazaar. As a green warrior and an active member of the Kolkata Clean Air Movement, Bhatia has been living this lifestyle for over a decade now and is the perfect guide to those who wish to embrace the same. Bhatia's store features upcycled and recycled products like reusable diapers, bags and napkins that aim at reducing the carbon footprint and are 100 percent safe to use.  
5. Ecoposro: Goa's First Zero Waste Store 
Childhood friends Jonah and Elridge founded Ecoposro in Goa in April 2018. 'Posro' in Konkani means 'small local shop', and Ecoposro is the first zero-waste store in Goa. Speaking to a publication Jonah said, "When we decided to go zero-waste, we realised how difficult it was to discard plastic packaging and procure quality goods. Suppose if we need ten items without plastic, we have to visit five different stores – which motivated us to launch our own initiative." Other than common household items, Ecoposro also sells steel tiffins, copper water bottles, and a few stationery items made from recycled paper and tetra packs.  
Following the 5 R's of zero-waste – Reuse, Reduce, Recycle, Repurpose, and Rot, you can easily thrive to produce minimal waste with little effort. The key is to start low and build up from there instead of getting overwhelmed by the entire process. Plus, the concept isn't new to Indians. From reusing containers to conserving resources to save money, we've long lived zero-waste and can continue to do so with mindfulness.    
Read More: The Story Of Why We Celebrate Lohri, Makar Sankranti & Pongal
Like & Follow ThinkRight.me on Facebook, Instagram, Twitter, Pinterest and Telegram to stay connected.