The pandemic has shifted the world's focus towards health and immunity, and yoga has been the perfect saviour. Millions of people were already leaning on yoga for better health and fitness, but it is only now that it is been looked upon as something much deeper. The immunity-boosting asanas and breathing exercises are making yoga a go-to for millions of people.
If you too want to benefit from this ancient science, then these 10 apps are the best, and they cater to every concern. They will help you follow a schedule and give you the freedom to practice on your own time. All this within the comfort and safety of your house, that will amplify the practice even further.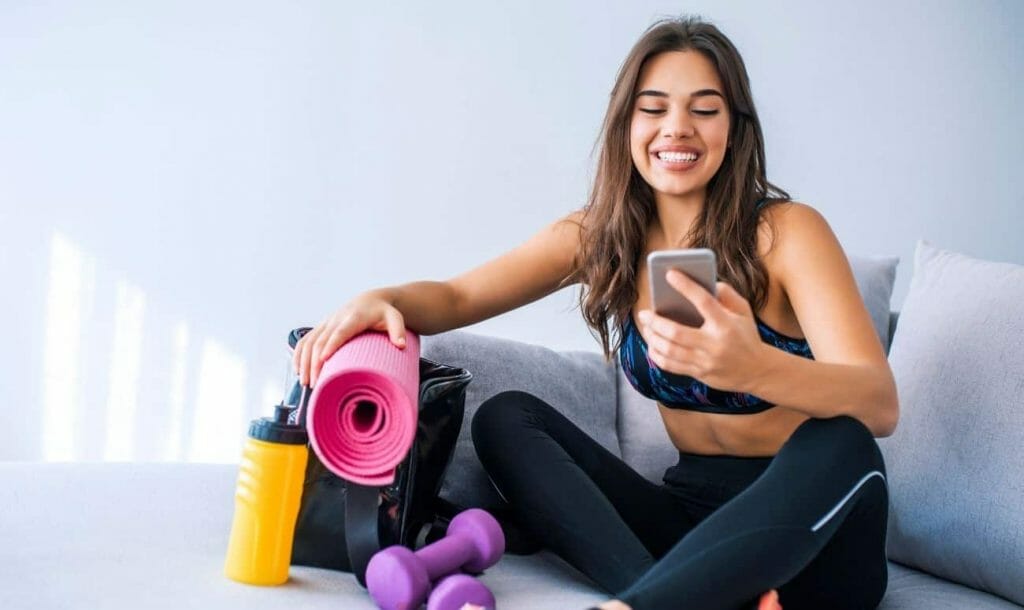 Down Dog
Best For: Customised yoga
Price: Free to download and ₹586 for a monthly plan and ₹3666 for a yearly plan.
This app leaves no space for you to get bored with your workout. You can choose a yogi, the type of workout, what part of your body you want to focus on, how much time do you have at hand, how fast you want your flow to be, and the music on which you want to move. Literally, everything can be customised.
Insight Timer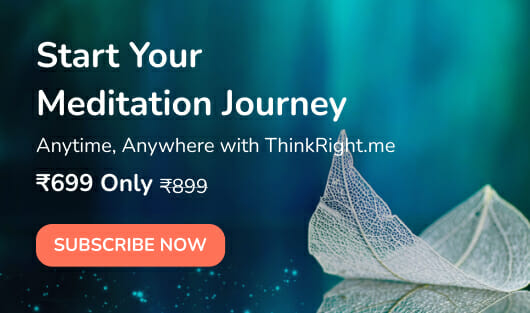 Best For: Meditation and yoga
Price: Free to download and ₹4399 for a yearly plan.
Yoga itself is a mind-body workout and complementing it with meditation can truly heighten its benefits. This app offers 40,000 plus guided meditations, talks, ambient music tracks, along with yoga workouts by experts. The top meditation and mindfulness experts, psychologists, neuroscientists, and yoga experts on board ensure that your mindfulness journey is top-notch.
Find What Feels Good
Best For: Relaxation and boosting mental health
Price: ₹733 for a monthly plan.
This app is powered by Adrienne Mishler from Yoga with Adrienne, one of the most famous YouTube yoga stars. This app brings together all her feel-good yoga poses and flows, and a subscription will land you 100+ hours of yoga and meditation, that you can download and play offline as well. The sessions focus on boosting your mental health, promoting relaxation, as well as on intense core strengthening and weight loss. Here, you get the best of both worlds.
5 Minute Yoga Workouts
Best For: Quick yoga
Price: Free
When you literally have five minutes and want to squeeze in a workout, jump on this app, click on the start button, and begin with the yoga flow for the day. A photo of the asana will pop up, followed by how to do it, and a minute-long countdown to hold the pose. This will repeat for all five asanas. The bonus is that you'll get a new yoga flow every time you open the app.
Yoga Poses
Best For: Beginner as well as advanced yoga poses
Price: Free
If you want to perfect your asanas to maximise their benefits, then this app contains over 250 yoga poses in written and video instructions. You can learn the ABCs of various asanas if you're a total newbie, or try your hand at some advanced asanas if yoga has been your thing for some time. It'll help you slowly build your flexibility, and strength. The app also allows you to chose asanas by name, type, or by your fitness levels.
Sarva Yoga
Best For: Improving overall fitness
Price: Free to download and ₹549 for a monthly plan and ₹999 for a quarterly plan.
An app that gets its funds from Malaika Arora, and Jennifer Lopez, who know it's got to be good. They offer 25 forms of yoga, free LIVE yoga classes, sleep stories, 20,000+ minutes of guided meditations, mindfulness audios, and so much more. It's a package of mindfulness and good health right at your fingertips.
Cult Fit
Best For: Yoga and training
Price: Free to download with 7 days free trial and ₹1800 for a yearly plan.
One of the largest fitness chains in India, Cult Fit allows you to experience studio workouts at the comfort of your home with its app. A subscription will give you access to trainer-led workouts ranging from dance workouts, yoga football, boxing, strength and conditioning, prowl, and much more. They also have a team of physicians, pediatricians, orthopedics, and medical and lifestyle coaches for your holistic health care.
Daily Yoga
Best For: Weight loss
Price: Free to download and ₹659 for a monthly plan or ₹7257 for a lifetime plan.
With over 500 flows and 70 yoga programs, Daily Yoga is the best app if you want to lose weight as well as make yoga a part of your lifestyle. Their two-week program is specially curated for beginners to learn the basics, and if you're already practicing it, there is so much in store for you. Its community platform is a great way to share your journey and connect with other yogis and experts.
Yoga Studio
Best For: Strength and flexibility
Price: Free to download and ₹586 for a monthly plan.
The app features over 130 videos and meditations that are as short as 5 minutes to as long as 60 minutes. Their class building feature allows you to cherry-pick the right class for you. They even go further to let you build your own class, where you can build a routine for yourself, pose by pose. The smart-link feature will string all these poses together into one cohesive flow video. You can also browse the app's library based on intensity, ability, and duration.
Asana Rebel
Best For: Yoga inspired fitness regimes
Price: Free to download and ₹733 for Rebel Pro
This app is the best crossover between a high-intensity workout and yoga. They help you shed more with strength exercises like planks, push-ups, and squats, nicely woven with yoga asanas. Yoga as fitness is the whole idea behind the app, and with more than 30,000 positive reviews, they are easily at the top of the game. Their sessions are also shot at a pristine location, giving you something pretty to look at while your muscles are crying. They also have guided meditations, and slow stretches and flows to calm you down after a power-packed workout.
We also have an announcement, ThinkRight.me app has also launched Yoga For Mind. With our latest addition, you can make yoga a part of your daily practice. Be it breathing exercises or restorative yoga, join us on this journey of health and wellness.
BRB, we're going to do some backbends right away, what about you?
Read more: Did You Know That Spiritual Meditation Helps You Deal With Your Past Trauma?
Like & Follow ThinkRight.me on Facebook, Instagram, Twitter, and Telegram to stay connected.